City of Boston Becomes Data Driven By Listening to Residents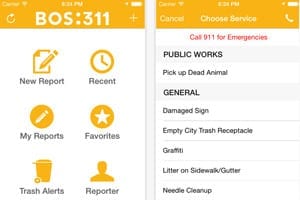 The City of Boston is transforming government to become user centric and data driven by doing something very simple—it's listening to what residents want and putting their needs first.
When people typically think of government, they envision a stereotypical DMV type scenario, with endless lines, forms to fill out and a lot of frustration, noted Jascha Franklin-Hodge, chief information officer, City of Boston, speaking at the Future M conference. "We have to transform the practice and culture of government."
The Massachusetts capital city is in the process of redesigning its website, to put users first. Municipal websites tend to reflect the structure of government, rather than the needs of users, he said. For example, the typical city site structure would center on government departments. A site geared towards the needs of a user would group together what residents need for particular events, such as all the forms, tax info and permits needed when one moves to the city for the first time. The revamped site, built in conjunction with Cambridge-based IDEO, is slated to debut later this year.
Franklin-Hodge joked that he "liked to remind people in city hall that marketing is not a dirty word." While there isn't a formal marketing department in Boston's city hall, "design and marketing are essential to how we interact with the world," he said. His team has built a small in-house digital agency to do brand and marketing work to connect residents with the city's products and services.
Two apps have sprung out of his office that are particularly popular with residents. Boston: 311 helps Bostonians report thinks like potholes and graffiti, while Trash Day simply tells people when is the right time to put trash out in their neighborhood, offering holiday and special collection updates.
The latter app was brainstormed after the city began analyzing what people were calling city hall the most. Trash pick-up was the number one source of alls, particularly related to holiday delays.
A huge part of becoming a data-driven organization is presenting the information in a way that is easily used, he noted. "If we're going to use data as tool, it needs to be useful to managers. Most people don't like to sit in front of spreadsheets."