"Cats Are Everywhere" Nabs B2 Best in Show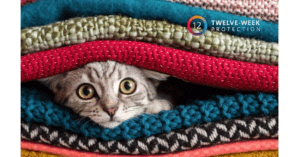 Stein IAS took home best in show honors at the ANA's B2 Awards ceremony, during the ANA's Masters of B2B Marketing conference in Chicago.
The agency won for its work with Merck Animal Health: Bravecto on the "Cats are Everywhere" campaign. Stein IAS and Merck also won the honor for corporate marketer of the year, small, under $1 billion, and Stein was named small agency of the year (under $25 million).
At the ceremony at the Sheraton Chicago Grand, Matt Preschern, CMO, HCL Technologies was named marketer of the year.
Other honorees included gyro/Medidata, large corporate marketer of the year ($1 billion and over), and George P. Johnson Experience Marketing, large agency of the year ($25 million and over).
Almost 200 firms submitted over 500 entries in nearly two dozen categories for this year's B2 Awards. The ceremony was hosted by actor/comedian and Cisco creative director, SP marketing, Tim Washer.
More agencies will be honored next week during the PRO Awards gala at Chief Marketer's Leaders of Brand Activation conference in New York. In addition to the awards, the day will feature presentations from numerous leading brands, including Marriott, Mountain Dew, Pernod Ricard, Vera Bradley, Mini USA and Malibu Rum.
For more information about Leaders of Brand Activation and to register, click here.
Related Articles:
Ways to Leverage That June PRO Awards Win
Live from ANA: Customers Should Be the Focus of Your B2B Story