PRO Awards Judges Panel on Promotional Marketing Best Practices and Trends

Chief Marketer recently unveiled our esteemed PRO Awards judges panel, populated by heavy-hitters from some of the world's top brands. This week they've provided insights on promotional marketing programs making waves in the marketplace; best practices driving results for their brands; influencer marketing success stories; and much more.
Chief Marketer: What brand—aside from your own—is doing promotional marketing programs that stand out in the marketplace?
Ekta Chopra, Chief Digital Officer, e.l.f. Beauty: There are so many incredible rockstar brands doing incredible work. Here are a few examples: Nike Just Do It,  Always Like a Girl, Old Spice The Man Your Man Could Smell Like, Tide Pods Challenge.
Denise Vitola, VP Brand Integration PR, Social and Influencer, Bayer Consumer Health: I recently was at the Cannes Lions Creativity Festival and was so impressed by many brands, but Heinz stuck out. I loved how they used human truths to arrive at a big idea. One that impressed me was the up-and-down Ketchup bottle. They uncovered in research that even though they reversed the ketchup bottle so ketchup fell to the top of the cap for easy release of the product, people still put it in the fridge upside down, so they put two caps on the bottle to avoid the issue. This idea rang true since my husband is guilty of not putting the bottle away correctly. It was a winner at Cannes. They also won with another campaign. They built off another insight they found where restaurants were refilling Heinz bottles with other ketchup to give the perception that they were serving Heinz.
Colin Fleming, EVP, Global Brand Marketing, Salesforce: What Warner Bros. and Mattel have done with the Barbie Movie promotion is nothing short of spectacular. It's everywhere—in expected places—and more interestingly, in unexpected places.
Sarah Crockett, Global CMO, Dickies: There's a lot of exciting work happening in the marketing field these days, and one standout to me is Claire's. I am having a lot of fun watching how they are leaning in to reinvent themselves and enabling Gen Z and Gen Alpha (Zalpha) to take the center stage to help drive content, experiences and company strategies. They are also finding smart ways to incorporate AI in ways that drive value back to their consumer—their recent #Pierced campaign is a good example of that.
Linh Peters, CMO, Walgreens: The pivot that Airbnb has made to focus on their brand and purpose, and translating that into a meaningful and differentiated positioning, is fantastic. There is an authenticity and human connection that was previously not part of how the brand showed up.
Chief Marketer: What is the most exciting trend in promotional marketing today, and why?
EC: I get very excited thinking about the rise of personalized marketing. This is the practice of tailoring marketing messages to specific individuals or groups of people. This can be done based on a variety of factors, such as demographics, interests and past purchase behavior. Personalized marketing is becoming increasingly popular because it is more effective than traditional mass marketing, and when done right, it can lead to increased brand awareness, engagement, and sales. Other exciting trends include: experiential and influencer marketing, native advertising, video marketing, data-driven marketing… There is so much to untap!
DV: The most exciting trend in promotional marketing today is the Influencer/Creator. This trend excites me because it is a game-changer in reaching and interacting with consumers. And creators do more than post on their channels to promote products. They are now creating content for retail media, ecommerce, owned social channels, paid social and more. This content is platform-appropriate, relevant and relatable. I predict creators will take over 50 percent of work from ad agencies by 2025.
CF: I'm very excited about what generative AI can bring to promotional marketing. We've seen some inspirational traditional advertising efforts—like the Orange "Les Bleus" campaign—use it to highlight social inequalities. In the promotional sense, we can be thinking about real-time content creation and augmentation, which unlocks previously unbelievable experiences.
SC: Digital and growth marketing have been such a dominating force over the last decade. I love seeing how brands are taking what this field has taught us and using it in ways to marry the "old" with the "new." Vans, as an example, recently launched a new campaign for their Knu Stack footwear launch and leveraged out-of-home, a media that has been arguably on the backburner for many years across multiple industries. They leveraged it in a hyper-creative way that obviously takes advantage of all the new technology that is available to us as creatives and marketers to pack a big and powerful punch.
Alia Kemet, CMO, Shipt: Years ago, social media felt like the wild west and in many ways, it still is. It's interesting and exciting to see how brands are using their organic social channels to engage more directly and intimately with their customers in addition to all the ways social media doubles as an advertising platform. As marketers, we have the ability to test and learn on social media, to create content and revise it, and to try something out of the box and new, which I love. We've seen a huge spike in social commerce lately, and I think that will only continue to grow through the ever-growing social media landscape.
LP: Brands that are capitalizing on a consumer insight/moment to quickly bring a new product to market. It's flipping the model of product development on its head.
Chief Marketer: What best practice or promotional tactic has driven results for your campaigns in the past year?
EC: For us, it's all about being eyes.lips.first. That starts with community insights. We tune the e.l.f. in. We listen to what our community is saying and doing, and then we look for the signals to create our campaigns.
CF: Post-Covid, it's been great to see the comeback of promotional and experiential marketing. But of course, people have evolved. They're looking for more instant gratification and don't have the attention span for long, drawn-out activations. This forces marketers to raise their game with strategy. Get to the point. Make it impactful. Don't waste people's time. And most importantly: build trust in your brand by doing so.
SC: Best practice #1 is a clear understanding of your brand's unique value and how that can directly meet your consumer's needs. The strength of our efforts can quickly get watered down when you try to be everything to everyone, but I firmly believe that you need to pick a lane, make clear choices on your unique consumer value and build strategies, plans and KPIs around that targeted zone. That doesn't mean have one approach for all consumers, but rather augment your approach to drive more relevance, while ensuring that you hold strong on your unique position.
An example of a tactic that Dickies has deployed in this vein is with regard to our Dickies Skateboarding social media channels. We know that there is a robust consumer community that has an intimate relationship with skateboarding and who love our riders as much as we do. Segmenting our skateboarding social channels allows us to feed skate specific content all day, all night, to the most loyal skateboarding fans, vs. only embedding it within our larger Dickies social handles. We recognize that not all of our offerings are what our consumers are looking for, so finding a quicker way to get them what they want is always a goal.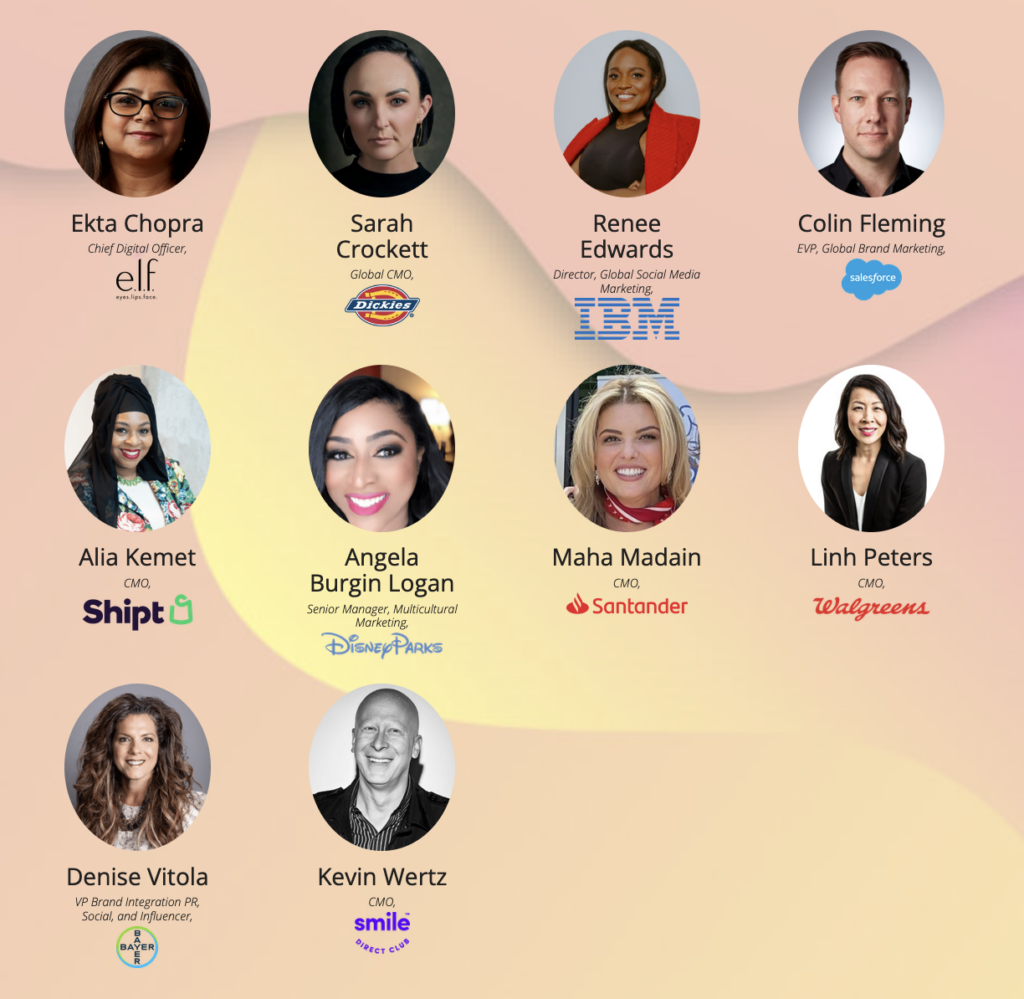 Chief Marketer: Highlight how you've used one or more of the following to create standout promotional programs: Influencers; Brand Partnerships; Loyalty Programs. What made it a success?
EC: Focusing on our loyalty program, Beauty Squad, we have created a special program where our community is the first to have early access to product launches and exclusives (e.g. e.l.f. x America Eagle collaboration) plus receive exclusive rewards, promotions and incentives. Our goal is to create a truly omnichannel program where beauty squad members can get rewarded wherever they shop e.l.f. and know how valued they are to us.
e.l.f. Beauty Squad has 3.9 million followers and has been recognized two times as one of "America's Best Loyalty Programs" by Newsweek, and we've scored above industry benchmarks for member engagement and member revenue contribution according to Oracle, our technology partner.
DV: I lead all influencer programs at Bayer and use this tactic often to reach our consumers with targeted programs and messages. We have seen much success in these partnerships. One example we recently executed with excellence was using the collab tool on Instagram, which resulted in even more chatter on social than expected. The program was for One A Day prenatal. We partnered new moms with experienced moms to chat about motherhood and insert our post and prenatal vitamins. The influencers loved the partnership, and so did their audiences. We used paid content, which performed well and exceeded industry benchmarks.
CF: We've partnered with Matthew McConaughey this year to highlight the "gold rush" happening in generative AI by asking the "right" questions of AI. Questions of trust, security, bias, privacy and data residency.
SC: I'm a big fan of brand partnerships. Partnerships allow you to see your brand through another powerful person or brand's eyes, which can create a spark unlike any other. Earlier this year, Dickies had the pleasure of working with Ford and Sydney Sweeney, as an example. This was a unique trifecta that allowed all three partners to address a need in the market—an elevated and unique twist on workwear to cater to a consumer group that not only rolls up their sleeves and wrenches on cars, but also wants to be able to express themselves uniquely in the garage and out on the road. Sydney had a strong and sharp perspective on workwear needs for her and women in the garage, and we were proud to partner with Sydney and Ford to make this dream a reality.
AK: Consumers' use of their favorite content creators, influencers, and VIPs has certainly impacted purchasing behavior and brand loyalty. They are looking to their favorites for product recommendations and, in some cases, spending advice. Shipt has tapped into this marketing tactic recently to partner with entrepreneur, actress and producer Issa Rae to star in our latest creative campaign and supporting programming.
Our partnership with Issa has ranged from product recommendations and an advertising campaign to a purpose-driven mentorship program for Howard University creative students. Through it all, we've been able to reach new audiences to introduce them to same-day delivery with heart. While the partnership just kicked off in June of this year, we're already thrilled with the feedback and early results from our customers.
LP: We leveraged the myWalgreens loyalty program to create and deliver our first ever member exclusive "thank you: event that launched in stores and digitally July 23-29 for our 110M+ members. The event featured unprecedented bonus offers, personalized deals and accelerated reward earning opportunities that offered members the chance to earn three-months-worth of rewards in just a single week. This drove increased digital engagement and trips among members.
Chief Marketer: Where do you find your inspiration for your promotional marketing campaigns?
EC: e.l.f. is for EVERY eye, lip and face. We are a brand of the people, by the people, for the people and we create with the people. Our community tells us what they want from us, and this guides everything that we do.
CF: As a B2B company, we put great effort to draw inspiration from the leading B2C companies. For far too long, the B2B marketing world was held to a lower bar in terms of quality and caliber of work. Today, we believe that B2B should be held to that same bar and we're living in a renaissance of B2B marketing.
SC: Easy…my team. I am a believer that good ideas come from everywhere, and I learn from and am inspired by my team every day. The creativity and ideas that they spark come from being diligent about having their eyes out in the field and their heart and passion on the brand. That combination is a powerful one and requires me to be a good listener every day.
AK: Good ideas can come from anywhere. At Shipt, we draw inspiration from the insights harnessed from first-party data, but also our children, our friends, the social media accounts we follow, and from our own industry. While looking for inspiration, it's critical that my team and I have our ears to the ground—listening to cultural conversations, being mindful of consumer sentiment and news cycles—to create promotional marketing campaigns relevant to our targets, yet unique, exciting and appealing.
LP: I look outside of our industry to see what other brands are doing to drive brand awareness and engagement: brands that are clear in who they are as a brand and sophisticated in their understanding of the consumers, and then marrying that with what's culturally relevant.