Topic |

Brand Experiences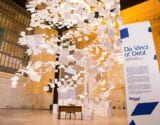 Anheuser-Busch brand Natural Light activated an art piece comprised of 2,600 physical diplomas of real college graduates.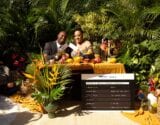 The "reverse" activation trend, in which brands deliver experiences to consumers' doorsteps, is a way to reach consumers during the pandemic.
CHIEF MARKETER 200

Click here to sign up for more information on the 2022 CM200 call for entries and to view the CM 200 2021 List.