Brands on Fire: BeautyHealth CMO Dishes on Hydrafacial's Marketing Evolution

Hydrafacial, a patented skin treatment performed by estheticians in medical offices, spas, hospitality venues and beyond, began as a B2B business that marketed solely to providers of the device-based procedure. But over the last 18 months, the brand has carved out a new marketing approach that combines B2C tactics to drive interest at the consumer level.
"We are a B2B business at our core. We sell our devices and our consumables to providers who then perform the treatments on consumers," said Amy Juaristi, ChiefMarketing and Communications Officer at BeautyHealth, owner of Hydrafacial. To support its customer base, the company invests in those providers with education, events, grants and strategies to build their businesses.
But Hydrafacial has shifted to marketing to consumers directly as well, most notably through its 50-city GLOWvolution pop-up event, a full day of treatments, yoga and other wellness-focused activities for influencers, media, providers and consumers. "This year the theme was 'Glow on,' this idea that with every treatment, we're passing on a best-kept-secret in beauty," Juaristi explained, "whether that's a recommendation to a friend, from a daughter to a mother, or even the esthetician to her clients. We are passing the 'glow on' with each one."
Below, Juaristi discusses the marketing story behind Hydrafacial; how it supports a provider customer base; the brand's successful B2C pivot; plans to ramp up influencer marketing investments; and the challenges of marketing to a more discerning beauty consumer with a growing number of wellness treatments at their fingertips.
Chief Marketer: First of all, what's the appeal of a Hydrafacial treatment?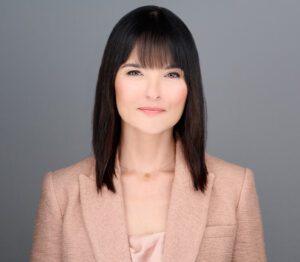 Amy Juaristi, Chief Marketing and Communications Officer at BeautyHealth: There's three simple steps. It cleanses, extracts and hydrates, using a "magic wand," as we call it. Then each treatment is finished with a booster that is personalized to your skin concern. We have a portfolio of about 20 different boosters. Some are developed by our own R&D team, and we also have booster partnerships with some of the best in skincare, from Alastin and Dr. Dennis Gross to prestige beauty brands like Dior and Omorovicza, which is a beautiful Hungarian spa brand, to celebrity brands like JLo Beauty. It's a unique aspect of our brand: we play very well with others. Then finally, there are add-ons like the LED light therapy or lymphatic drainage that make every treatment that much more customizable and effective.
I think what's important, though, is that it's non-invasive. It's totally painless. If you've ever had a normal, manual facial, you know that extractions are sort of painful. They leave you looking a bit red. This is not that. You will have immediate results and there's no downtime. So if you leave the treatment and have an event, your skin will look beautiful and glowing. And that is pretty unique in this sort of aesthetic space.
CM: Where are you marketing the service to consumers?
AJ: Today we are in 90 countries. We are everywhere that consumers are seeking out beauty or professional health treatments. Treatments are performed by estheticians in a medical office, like a dermatologist or a plastic surgeon, and also in med spas, which is a category that we see booming, especially in major metropolitan markets. We are in hospitality locations like hotels, gyms and spas, and we're at retail as well. Today we are in Sephora on three continents, including every door in North America. We're at Ulta and Nordstrom. We are at the iconic Galeries Lafayette in Paris on their wellness floor, which they've touted as the biggest wellness space in Europe. And we are actually just finishing a successful pilot this month at Harrods in London.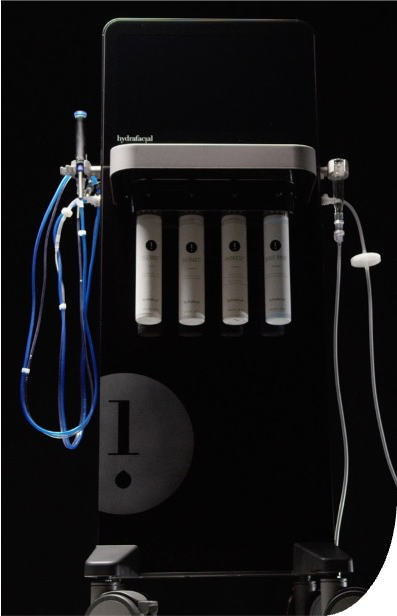 CM: Your business is B2B for the most part. Who do you count as customers?
AJ: In the past 18 months, we've carved out a new marketing approach approach, a crossover of that B2B versus B2C divide that typically dominates the marketing conversation. We are a B2B business at our core. We sell our devices and our consumables to providers who then perform the treatments on consumers. We don't have that direct consumer relationship in our business. We will always stay committed to that provider community. It is a passionate community; they call themselves the Hydrafacial Nation. We invest in estheticians through education. We have an industry best-in-class education program for postgraduate estheticians. To date, we've educated more than 40,000 estheticians globally through our programs. These take place in-person in some of our training facilities and also online.
We have more than 600 pieces of virtual content that estheticians can tap into at any time. The curriculums cover what you would expect of Hydrafacial protocols, skin tips and tricks, but they also cover how to build your business, which we find is so important and empowering for that esthetician community, many of whom are a single-chair esthetician in a bigger salon. We help them with how to devise a menu and what your margin looks like on treatments versus your products that you're buying. We help them with how to upsell your client in the chair. That's not always a natural behavior. We also help them with tactics. We offer social media support and assets that they can use on their own channels, which is a huge draw to our brand.
The other way we support our providers is by celebrating them through brand moments. One is called Estipalooza, our annual celebration of estheticians. We are doing a number of activations. The first one was an announcement of the Hydrafacial School Partnership Program, which is open to the more than 600 esthetics schools in the U.S. It provides special curriculums for the instructors there as well as device discounts for both the schools and the graduating students. Other activities we're doing are perhaps more visible. We have a Times Square billboard, where we highlighted a few of our estheticians as a moment to say thank you for the work that they're doing with building their businesses, supporting their clients and their communities. All of these activities are leading up to National Esthetician Day. We have some amazing social engagements, Instagram filters and new stickers, a mailer to hundreds of estheticians around the country giving them limited-edition merchandise, and some in-real-life experiences.
View this post on Instagram
CM: You've shifted your business model recently to marketing to consumers as well. How has that played out?
AJ: In the last 18 months, we've turned the page on more B2C marketing. One of the pieces of that is GLOWvolution, an experiential event we reimagined for 2023 and made it a deeply immersive experience. We popped up at New York and LA in quintessential locations in both cases. It was a week-long residency and at each stop we welcomed providers, of course, but also media influencers and consumers. It was a full day of scheduled treatments, but also yoga, permanent jewelry and IV drips created an environment of wellness, health and esthetics.
The theme of our GLOWvolution was "Glow on," this idea that with every treatment we're passing on a best-kept-secret in beauty, whether that's a recommendation to a friend, from a daughter to a mother, or even the esthetician to her clients. We are passing the "glow on" with each one. At each stop, all of our guests brought a plus one with them, a way to extend the glow and share the love for the brand. We also brought that idea to life by doing "glow on" community grants to local nonprofits that our estheticians in each market nominated. We had 10 different grantees over the course of our GLOWvolution campaign.
We drove an incredible amount of earned media value from it: $3.1 million and 20 million impressions. And we got to engage very deeply with about 200 influencers, media, top-tier providers and consumers.
View this post on Instagram
CM: How else are you setting yourself apart from competitors?
AJ: We are investing a lot in influencer marketing, which is a very traditional B2C strategy, but we're applying it to both our consumers and providers. We engage a diverse range of influencers to showcase that Hydrafacial treatment experience, from micro-influencers all the way to celebrities, from beauty and fashion influencers to doctors and estheticians. We understand that consumers and providers alike are listening to all of those voices. Just in the first half of this year, organic influencer outreach has generated more than $11 million in EMV, which is a 41 percent jump over last year.
CM: Looking at the beauty category in general, what are some of the biggest challenges for marketers in the space?
AJ: Beauty is changing and has been for a while, and there is no shortage of trends in the industry that we could talk about. But one that's particularly relevant for us is this idea that you're bringing beauty products from retail to home. We see consumers thinking more broadly about their beauty experience and incorporating a lot of professional treatments into their routine, in a way that perhaps they didn't in the past because it was too expensive or there was some stigma attached to esthetic treatments or plastic surgery. We've seen that stigma fall away. People talk freely about the latest treatment or injectable, or even more invasive procedures they've had done. We also see that consumers are attracted to it because there's a clear result.
Consumers want an efficacious promise from what they're spending their money on. Gone are the days when consumers want to spend $300 on the proverbial hope in a jar. They're looking to use those dollars in a way that they know will work—and that's driving them to this professional category much more. A challenge for any marketer is contending with where consumers are shopping for beauty. And it's in a much larger pool today than just the beauty aisle at a department store. That consideration is something we all have to think about.