The Power of the Right Words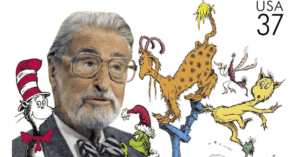 There are over a million words in the English language, with hundreds more added by Merriam Webster every year. (Seussian, mumblecore and face-palm, anyone?)
With all these words to choose from, how do writers select the best ones to get people to read—and more importantly, respond to—their marketing content? After all, not all words and phrases are created equal.
On LeadsCon.com, HBT Marketing Chief Creative Officer Nancy Harhut has a great new article detailing how the most persuasive copywriters tap into the power of behavorial science to craft their prose.
"Despite our best intentions, we humans don't always make well thought out, rational choices," she writes. "Very often we respond emotionally, instinctively and automatically. We default to hard-wired behaviors, giving them little to no thought."
Nancy presented a master class on copywriting at B2B Connect to Convert, where she shared everything you need to know about phrasing copy, framing offers and fighting for eyeballs.
To read her three secrets of persuasive writers, including how to entice prospects with the allure of the little known and how restrictions can lift response, click here.
More From the Faculty of B2B Connect to Convert:
ADP Canada Uses PR to Change the B2B Conversation
Creating Content That Connects
Locating the Right Targets for ABM 
Attribution & ROI: What Really Matters in B2B
Earth Networks Weathers the Challenge of Numerous B2B Verticals 
Take Risks & Tell Stories: Advice From Cisco's Tim Washer
Q&A: Avnet's Journey to Reach B2B Millennials 
Improving Engagement at B2B Live Events