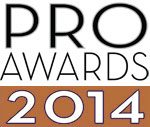 Campaign: The Literacy Store
Brand: McDonald's
Agency: Arc Worldwide Chicago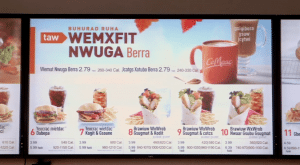 The Happy Meal is nearly as synonymous with McDonald's as the golden arches are. During the 30-plus years since the Happy Meal was launched, the fast-food giant has frequently changed the toys included with the food in the signature box. To celebrate National Family Literacy Day in 2013, it replaced the toys with four specially written books.
In many areas of the country, families have easier access to McDonald's than they do to libraries or bookstores. To change that, McDonald's gave away more than 20 million books beginning on November 1, National Family Literacy Day itself, through the end of the month.
And to further demonstrate its support for children's literacy, McDonald's transformed one high-traffic restaurant in Chicago to show just what life is like for those who can't read. A tossed salad of random letters replaced all regular messaging, from menu boards to restroom signs, tray liners to ketchup packets, giving customers—and those who learned about the promotion via the subsequent media coverage—a shocking reminder of just how difficult everyday life is for those who are illiterate.
The campaign led to a 39% increase in family weekday visits and a 28% lift in sales, as well as media coverage, not just throughout the country but globally as well. And most important, millions of kids received books they could add to their bookshelves or use to start a library of their own. The happiness generated by those Happy Meals would be remembered long after the meal itself was forgotten.