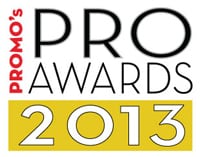 Campaign: Pepsi MAX Uncle Drew
Brand: Pepsi Co.
Agency: Davie Brown Entertainment, The Marketing Arm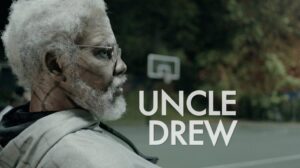 BRONZE— Best Use of Video in a Promotion
Proof that you don't need to spend millions of dollars to attract millions of eyeballs: Pepsi MAX's "Uncle Drew" video was the second most watched ad on YouTube last year and among the 50 most-viewed viral videos worldwide, garnering more than 22 million views—for less than $250,000.
Pepsi wanted to drive home the message that although Pepsi MAX is a zero-calorie cola, it has the same robust taste as regular cola. It's not just for weight-conscious women; young, active males like it too.
With Davie Brown Entertainment and The Marketing Arm, Pepsi filmed a pickup basketball game among young men ina New Jersey suburb. Partway through, one of the players suffered an injury; luckily the coach's crotchety, stiff-limbed Uncle Drew was in the stands and more than happy to take to the court and show these "young bloods" how the game should be played. In short order, he was making jump shots and stealing the ball like a player a fraction of his age.
Which he was: "Uncle Drew" was in fact NBA Rookie of the Year Kyrie Irving under hours' worth of old-age makeup—just as Pepsi MAX is a regular cola disguised as diet. And while the "injured" player and the coach were in on the stunt, the other players and the spectators were not.
Cameras recorded the event and the participants' reactions to create a five-minute video that Pepsi posted on YouTube. To promote the film, Pepsi focused exclusively on the media of choice of its young target market: Facebook, Twitter, blogs, and other social media.
As the video went viral, it garnered coverage among more mainstream media, including Fortune, USA Today, and NBC Sports. And Kyrie Irving proved that if this basketball thing doesn't work out for him, he's got a future in Hollywood, especially if there's ever a remake of Grumpy Old Men.