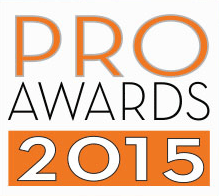 Campaign: Raising Spirit
Brand: Poland Spring
Agency: Epsilon Ryan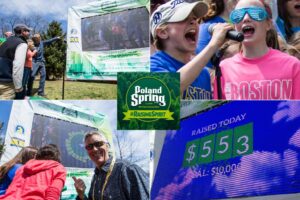 As a brand proud of its New England roots, Poland Spring water has sponsored the Boston Marathon since 2007. For the 2014 race, it wanted to honor the spirit of the city on the one-year anniversary of the fatal Boston Marathon bombings as well as inspire runners and attendees while raising money for the victims of the 2013 attacks.
The heart of the campaign created by Poland Spring and agency Epsilon Ryan was the Poland Spring Cheer Meter set up by the brand's "hydration zone" at Mile 19 of the course, just before the infamous Heartbreak Hill. Flanking the road were 16' x 10' screens with wireless microphones and cheering stations; the screens "visualized" the cheers in real time for the 38,000-plus runners racing past. The Cheer Meter was virtually connected to Fenway Park as well, so that the 38,000 baseball fans watching the day's Red Sox game could vocalize their support as well. Poland Spring encouraged the cheers by tying the volume into how much money it would give to the One Fund Boston in addition to the $250,000 donation parent company Nestlé Waters had already made.
Poland Spring kicked off the campaign the weekend prior to the marathon, at the three-day John Hancock Sports & Fitness Expo. The more than 100,000 attendees were able to get their photo taken and talk with runners at the brand's kiosk, which was adorned with banners that read "I run because…" Attendees were encouraged to continue the conversation via social media with the #RaisingSpirit hashtag. The kiosk, of course, also featured plenty of Poland Spring water, in limited-edition bottles (17 million packs of which were distributed throughout the rest of New England as well) featuring the One Fund Boston logo and a URL where people could make donations of their own.
The campaign garnered more than 30 million impressions across experiential, PR, and social channels and 540 media placements. Brand sales during the period rose 3% year over year. And the avid cheers of the crowd on marathon day raised an additional $10,000 for the One Fund Boston.