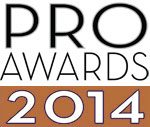 Campaign: Be the Fan
Brand: AT&T
Agency: The Marketing Arm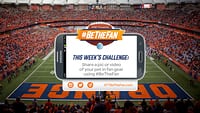 Do aficionados of college football really need coaching to master the fundamentals of fandom? Probably not—but AT&T and The Marketing Arm decided that coaching them on everything from body paint to touchdown dances might encourage them to use AT&T's mobile network, reinforce awareness of the company's sponsorship of NCAA football, and boost consumer opinion of the brand.
AT&T hired "Modern Family" costar Eric Stonestreet as its "fan coach." Not only was the Emmy winner a diehard Kansas State fan, but he also had more than a half-million Twitter followers, which helped spread the word about the campaign. For 15 weeks throughout the college-football season, he offered tips and challenges during "ESPN College GameDay." Fans used their smartphones to record their efforts to meet the weekly challenges, posting their photos and videos on Twitter, Instagram or Vine with the hashtag #BeTheFan. Each week a winner was rewarded with a trip to appear live on the ESPN program.
Promos on ESPN, ABC, Raycom and CBS, digital banners, a dedicated website (ATTBeTheFan.com), video posts on YouTube and home-page takeovers amplified the message. The college teams themselves promoted the challenges locally, as did AT&T stores and other businesses in the markets where the teams were playing.
Thanks to its 15 60-second spots, three 30-second promos, and nearly 600 pieces of social and digital content, AT&T earned 193 million media impressions during the 15-week campaign, a 423% surge from the same period the previous year. Having anticipated a 30% advertising recall among its audience, AT&T was delighted with its 36% recall. And in what was a touchdown for the marketing effort, positive sentiment for AT&T had increased 12%.