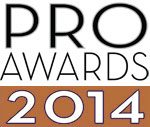 Campaign: Pantene Weather Program
Brand: Pantene
Agency: Arc Worldwide Chicago
Other Awards for
"Pantene Weather Program":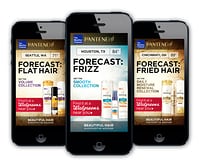 For many women, the weather forecast is also the hair forecast: Rain or humidity often translates into a bad hair day. Hair-care brand Pantene and agency ARC Worldwide used that truism to turn around lackluster sales at key retailer Walgreens.
Knowing that many women check the weather as part of their morning routine, Pantene last summer partnered with The Weather Channel (TWC), focusing on the latter's mobile and web media. To accompany TWC's daily forecasts, Pantene dynamically delivered to consumers a "haircast" complete with geotargeted messaging about a relevant hair-care product. If Chicago was anticipating high humidity, Pantene might promote to consumers there a gel to help tame the frizzies; if sunshine and triple-digit temperatures were forecast for Phoenix, consumers in that city might be served up a message for a moisturizing serum.
In addition to advertising specific products, Pantene sent consumers a $2-off coupon and directed them to their local Walgreens, where highly visible freestanding displays not only carried the products but also reinforced the need to use specific hair-care solutions for varying weather conditions. And to encourage social engagement, Pantene sent female meteorologists "weather preparedness kits," complete with product, and encouraged them to tweet and post using the hashtag #haircast.
The results were sunny indeed. For July and August 2013, Pantene had hoped to boost its sales at Walgreens 10%; sales actually increased 24% from the same period the previous year. What's more, the increase contributed to a 4% sales lift across the entire hair-care category for Walgreens. The campaign also generated a monthly average of nearly 371,000 organic Twitter impressions for #haircast, a massive boost from an average of fewer than 5,000 monthly impressions prior to the promotion.