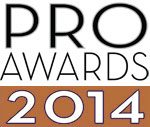 Campaign: Progressive IMS
Brand: Progressive Insurance
Agency: match action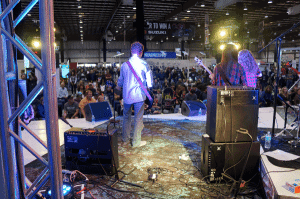 As the title sponsor of the Progressive International Motorcycle Shows, Progressive Insurance was certainly reaching a potential audience of cyclists. But to ensure that it actually engaged with the market, it worked with agency match action to create a truly participatory footprint within the show.
Visitors to the Progressive International Motorcycle Show were greeted by brand ambassadors handing out Progressive bags; from there guests proceeded to the Progressive Garage, where they watched well-regarded tank painters pinstripe and airbrush bikes. Attendees could also "paint" a tank via Progressive's app and enter a contest to win a custom tank.
Next up was the chance to compete in a race around the world's largest motorcycle slot track, which was designed to bring out the kid—and the Instagrammer— in every attendee, even those who opted to watch rather than participate. Competitors who won their race were given a ticket to a vending machine to claim a prize; second- and third-place winners spun a digital wheel for a prize of their own. These prizes, which included custom T-shirts, motorcycle locks, and kickstand pucks, were perfectly targeted to the audience, reinforcing that Progressive understood the specific needs of cyclists.
Beyond the track was the School of Rock stage, which played up the connection between music and the cyclist lifestyle. Between educational seminars, performers 11 to 18 years old got the crowds' motors running with such rock-and-roll classics as "Whipping Post" and "I Love Rock-n-Roll." And should attendees have questions about insurance, they were directed to Agent Alley, where reps could give quotes and even write policies.
More than 367,000 motorcycle riders and enthusiasts attended the event, receiving more than 21,000 premiums. Twitter and Instagram posts with the hashtag #Progressivegarage generated more 315,000 impressions—a response that had Progressive execs pretty revved up.