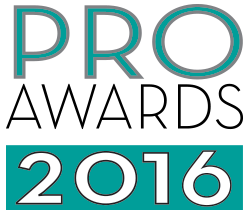 Campaign: Valspar Color for the Color-Blind
Brand: Valspar
Agency: FCB/RED
Other Awards for
"Valspar Color for the Color-Blind":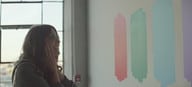 Most paint and stain companies focus on practical features such as one-coat coverage and mildew resistance when promoting their offerings. Valspar, working with agency FCB/RED, opted to home in on the power of color itself by bringing the ability to see and differentiate hues to the color-blind in the Color for the Colorblind campaign.
Valspar partnered with optics company EnChroma to bring its adaptive eyeglasses, which enable color-blind people to see a full range of colors, to individuals who had never been able to distinguish various hues. It created a short documentary of their reactions ("This is purple? What the f—?" and the father tearing up when he saw the color of his children's eye for the first time were among the highlights) and launched it on social media. It also created a micro website where people could comment and submit their own stories and videos about color-blindness, which affects 300 million people worldwide.
Social teams continued the conversation, using the hashtag #ColorForAll and sharing the user-generated videos, and Valspar gave EnChroma glasses to those who submitted the most-compelling stories. Valspar also installed special displays, complete with the glasses, in paint stores so that people with color-blindness could choose wall colors for their home for the first time, and in partnership with the Museum of Contemporary Art in Chicago, it made the glasses available to color-blind visitors.
More than 1,500 people submitted stories and videos to the microsite, generating more than 5.8 million views, and the campaign reaped more than 800 million earned media impressions. Connecting with consumers emotionally, rather than intellectually via emphasizing product features, increased favorable brand sentiment for Valspar by more than 10 points, with those who had viewed the content rating the company significantly higher on affinity attributes such as "would tell my friends to buy," "brand for someone like me," and "brand I trust."
Other winners in this category:
Silver Best Use of Video: Energy BBDO Extra Gum Sarah & Juan
Bronze Best Use of Video: OMD Gatorade Bryce Harper Virtual Reality Experience