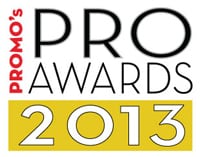 Campaign: The Merry Mess-Making Giveaway
Brand: Oreck
Agency: redpepper
Christmas isn't just the season to be jolly. It's also the season to make messes cooking, crafting, and even wrapping gifts—and of course, to then frantically clean up those messes before guests (and Santa) come to town. And for Oreck, a manufacturer of high-end vacuum cleaners and other cleaning appliances, it was the season to sponsor a giveaway.
With agency redpepper, Oreck created a sweepstakes tab on its Facebook page, accessible only to those who "liked" the brand on the social medium. Participants could then play the Gift-A-Day Giveaway game by selecting which of the four Merry Mess-makers—the Crafter, the Baker, the Wrapper, or the Cook—best represented them.Then, participants were recommended Oreck products based on the nature of their particular "messes," as well as made eligible to win a daily prize. Customized Facebook wall posts featuring the various messy alter egos helped spread the word. At the end of the 28-day promotion, which wrapped up a week before Christmas 2012, a grand-prize winner was awarded $2,500 and three of Oreck's top-selling products.
The results were truly merry and bright, exceeding the company's goals. Oreck's Facebook fan base jumped 140%, with 42,840 new fans, adding more than 20,550 new email addresses to its database. The Facebook app generated more than 133,000 visits, including more than 7,500 mobile visits.
And because the majority of the participating Merry Mess-makers declared themselves Bakers, we're sure Santa had plenty of cookies waiting for him as he and his reindeer made their rounds that Christmas.