Pit Stop: CMO Pain Points, Influencers & the Always-On Shopper
In recent months, we began posting a series of interactive special reports around B2C marketing. The reports offer readers robust content, as well as video, links to relevant content and illustrative imagery. In case you missed any of the reports, here's a roundup: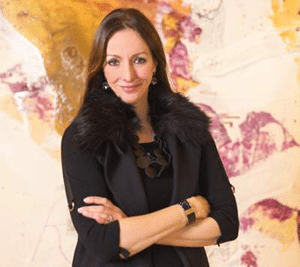 1. View from the Top 20 CMOs sound off on the trends, challenges and opportunities marketers face in 2018.
CMOs from Citi, Bacardi, Bank of America, Walmart, Clorox, Carnival Cruise Line, MGM and others talk candidly about the trends and pain points they face this year and open up about key growth opportunities. And, they dish on their favorite marketing campaigns and moments of 2017.
2. Next-Gen Influencer Marketing How modern brands are leveraging the power of digital influencers to create content and cultivate new audiences.
It wasn't that long ago that the word "influencer" was rather vague and hazy. It wasn't clear if influencers were a marketing tactic to test, let alone roll into the marketing mix. But now, thanks to the success of influencer programs, billions of dollars are being pumped into the campaigns as influencer marketing goes mainstream.
In this report your will find:
• Case studies from Marriott and Auntie Anne's Pretzels
• An interview with Piyush Jain, vice president of Haircare at Unilever, on influencer marketing, finding the right match, measuring the effects and wrangling 30 social media stars
• Why marketers work with influencers
• 5 tips in developing contracts with influencers
• The latest research on spending on influencer marketing
3. Shopping Around the Clock How shopper marketers are adapting to  'always on' consumers with a new playbook
Thanks to the proliferation of technology and the fast-paced world consumers live in today, shopper marketers have had to make significant changes to accommodate the changing needs of consumers who are growing ever more accustomed to always-on, surround-sound-style opportunities to buy anywhere, anytime they please.
In this report you will find:
• Case studies from Kimberly-Clark and Sun Products
• The latest stats on spending on shopper marketing, including spending by vehicle
• An interview with Sara Welch, the Amazon shopper marketing lead at Kimberly-Clark, about how shopper marketing and the path-to-purchase meld to market the new line of U by Kotex FITNESS products.
As we move into 2018, we will continue our series of interactive special reports around such topics as Gen Z, Masters of Martech, Marketing Automation All-Stars and a new proprietary B2C Industry Report, among other topics.