Gaps Exist in Cross-Channel Customer Engagement: Study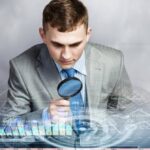 Despite the wealth of data and tech at their fingertips, many marketers aren't meeting expectations when it comes to cross-channel customer engagement.
Only seven percent of the over 250 marketers surveyed in a recent study by the CMO Council and RedPoint Global are able to deliver real-time, data-driven engagements across both digital and physical touchpoints.
And thanks to data siloed in disconnected systems, only five percent say they're seeing the true bottom line impact of customer engagement in real time.
"We're finding that marketers are still dealing with complex processes and offline data, which is delaying their access to the intelligence they need to create the next best action with a customer," noted Liz Miller, senior vice president of marketing for the CMO Council. "[There's] a lack of clear ownership over the customer experience strategy as a whole, with multiple teams battling for customer attention across a growing, fragmented landscape of data and engagement systems."
The marketing technology stack continues to grow at a fast pace. In the past five years, 42% of marketers surveyed installed more than 10 individual solutions across marketing, data, analytics or customer engagement technologies, and nine percent have brought on more than 20 individual tools or solutions.
Many of the martech implementations for those surveyed amounted to "rip and replace," reported the CMO Council: 44% indicated that they had spent more than a quarter of their marketing budgets replacing existing technologies. Still, only three percent believed they had true alignment between data, metrics and insights across all systems.
Who should be in charge? Perhaps not surprisingly, 77% felt the CMO should be the driver of data strategy. But, only 19% of respondents said the head marketing has this role today. Just over half are developing customer engagement strategies through individual teams throughout the organization, with a lack of agreement on how strategy should be converted into action.
The main roadblocks to implementing a true data-driven customer strategy include budget limitations (54%), failure to embrace a customer centric culture (43%), lack of c-suite support (32%) and lack of a solid data foundation in the organization (31%).
One thing that doesn't seem to be lacking is data: 43% said they had enough data, but making it actionable was the real issue. A meager six percent of those surveyed felt they had a complete view of customers from all available data sources, and only seven percent were able to leverage analytics to drive real-time decision-making.
For a complete copy of the "Empowering the Data-Driven Customer Strategy: Addressing Customer Engagement From the Foundation Up" study, click here.
Related Articles:
Optimizing Marketing Data: Special Report 
How Big Data Can Improve B2B Lead Gen
Customer Data Management: What Really Matters