What's Really Going On With Programmatic Ad Data?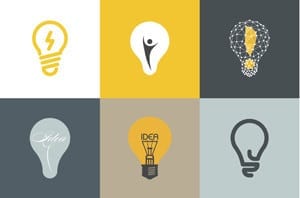 Ad spend data from programmatic has become increasingly problematic. Even the Wall Street Journal, which depends on online ad spending, has very publicly recognized the advertising industry is facing a crisis with how they use this new technology.
While digital advertising budgets hit $50 billion last year, fewer buyers are getting the kind of customer engagement they thought they were paying for. It appears around 36% of ads are being viewed only by bots and sites generating false page view numbers, according to the WSJ.
Programmatic buying and selling of digital advertising was designed to reduce waste and maximize efficiency through automation and auctions, like Priceline.com for online advertising, including mobile and email placements.
Unfortunately, that efficiency has led to less oversight into exactly who is seeing what. Forrester reported that a lack of visibility into data usage and not fully understanding the mechanics of ad placements are the two biggest reasons why some marketers are shying away from programmatic right now. Although 54% of client-side marketers have used it, a full 40% say they just don't understand it.
Ideally, programmatic can be a great time saver because you can buy, sell, and deliver ads in the blink of an eye. Immediately, unethical middlemen began taking advantage of that speed to fool the system with bots and applications that merely soak up advertising budgets. Programmatic is so fast, nefarious entities can trick the system and draw clicks with bots–wasting advertiser budget. And who takes the fall when the ads aren't served correctly?
A recent interview with an anonymous ad exec on Digiday.com made it clear what has gone wrong in this automated approach to digital advertising. "Should publishers worry about programmatic buying?" he/she was asked:
Yes, to the extent it perpetuates undifferentiated, unviewable inventory. That brings CPMs down. Until that inventory gets flushed from the programmatic system, publishers should be wary about putting their inventory into exchanges. Anytime you're putting yourself in a swimming pool with the lowest-common denominator inventory you're going to be diluted.
The exec pointed out that transparency is the biggest problem. Programmatic trading platforms aren't able to deliver any reliable information about where impressions will come from before a business commits to a specific ad spend. Afterwards, there's not adequate data tracking.
This is especially clear in the case of the emerging market for programmatic video ads. While video is a wide open ad market, it offers some unique challenges in terms of getting reliable data. Adweek's programmatic video coverage offered the most detailed look into the disconnect:
All real-time-bidding (RTB) platforms should offer pre-bid reviews of the inventory they intend to sell, and many do. Unfortunately, most of this information is utter nonsense…. In fact, no member of the advertising ecosystem, including the RTB platforms themselves, typically bother to vet the quality or accuracy of pre-buy or post-buy data. As a result, the process of buying online video ad space in real time is usually opaque and misleading for advertisers.
There will certainly be better data verification measures as the technology matures. The solution will involve a platform with greater visibility into data usage and technology capable of differentiating a human from a bot.
Ultimately, a better measure of success is analyzing the viewer's behavior around the ad, rather than a simple click. Better educating marketing teams about how programmatic works will also be instrumental, and that depends on better understanding of how to use data that will stretch all the way through the organization.
Joe Lesniak is senior vice president of sales at Quaero.