Putnam Investments Road to the New England Patriots
On the morning of Jan. 21, the president of Putnam Investments and his CMO were in route to the New England Patriots pre-game AFC Championship party hosted by Patriots owner Robert Kraft.
"They do it right," Global Marketing Officer Mark McKenna said.
Putnam is a Patriots sponsor, but the idea of the Patriots playing in the Super Bowl on Sunday—again—adds a new level of dimension for the brand. And, it's been an interesting journey to forge such a powerful relationship.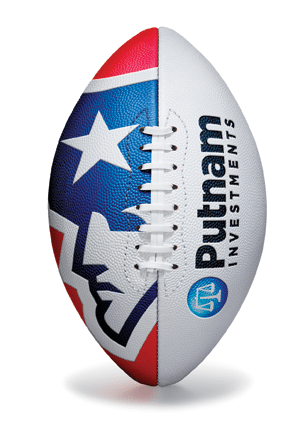 Before being named President of Putnam, Robert Reynolds was a long-time college football referee. With a wealth of connections in the world of sports, and a distinguished career in business, Reynolds (who then led Fidelity Investments) was named as one of five finalists to succeed Paul Tagliabue as NFL Commissioner in 2006. The job, however, went to Roger Goodell.
It may have been a blessing in disguise for Putnam, because Reynolds would join the company just two years later.
Both Reynolds and McKenna share a deep passion for sports—and they saw a massive opportunity for Putnam in that world of passionate fans.
"The core principals of Putnam are teamwork, dedication to winning and a focus on performance," McKenna says. "Our entire business is designed to focus on performance, even down to the payment structures. Reynolds is of the mind that we pay money managers for great performance for investors. We wanted to find that niche."
They began developing a marketing platform in sports, with a cohesive message, and landed on the phrase, Performance in Motion. Putnam searched for partnerships with world-class athletes, sports teams and organizations who personified those ideals.
"One of the big things was understanding marketing and the opportunity," McKenna says. "Sports are one of those things where people are looking at your brand live and in the moment. People do not DVR live sports. If we wanted to grow our brand, we wanted to grow it where people are going to see it."
In 2009, Putnam inked a deal with U.S. Ski star Ted Ligety and one year later, they expanded the partnership to the entire U.S. Ski & Snowboard team. Then, Putnam finalized the New England Patriots deal.
It started with naming rights to the premium club-level seating area at Gillette Stadium, which holds 6,000 fans. Putnam used this asset as a key hospitality component.
As the partnership developed, Putnam began activating the massive consumer facing opportunity with the Patriots. The road leading into the stadium was renamed Putnam Parkway, a mini Putnam-branded football field was available to fans during tailgating, Putnam logos appeared across the stadium and they had numerous social media and digital extensions.
"Other ballparks and arenas may be cluttered as far as the environment. We wanted a place to have a strong share of mind and presence," McKenna said.
Near the end of the 2014 season, Putnam introduced what could be their most engaging asset for consumers in the Patriots Fancam. Using 360-degree high definition cameras located inside the stadium, fans could literally locate themselves in any of the 67,000 seats.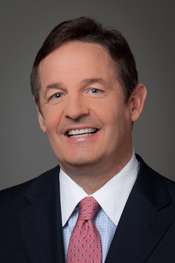 "You can see yourself, tag yourself and share it. It's a great opportunity to grow our brand with the fans," McKenna said. "We hit this perfect intersection of sports and digital."
With social media numbers through the roof, Putnam continued exploring opportunities to expand its presence in sports. In 2015, they completed a historic sponsorship deal with the Boston Celtics—which included a Putnam logo plastered on the Celtics legendary wood floor. It was the first time in the Celtics 70-year history that a sponsor's logo appeared on the court.
"They were very thoughtful about the partner they wanted on their floor," McKenna recalled. "They wanted a longstanding, high caliber brand. It was important for them to find the right corporate fit with a brand that had a Boston dynasty."
Putnam would go on to sponsor PGA Tour golfers such as Keegan Bradley, Brendan Steele, John Curran and the New England Revolution of the MLS. The wide array of sporting events, both in Boston and on the road, gives Putnam the unique ability to engage their global sales force with access to exclusive gatherings and meet and greets with athletes. They even presented the popular Fancam with the Celtics.
With the Patriots on the brink of another Super Bowl victory on Sunday, and 2018 being an Olympic-year for U.S. Ski and Snowboard, expect Putnam to catch some more attention this month. Although Putnam's contract with the Patriots is geared toward the regular season, a Super Bowl appearance comes as a major value-add for the brand.
"Anytime they make the playoffs, it's a huge bonus for us," McKenna said. "We also have the tie-in with a winning brand that desires performance, which is tied to our entire theme—Performance in Motion."
Evan Vladem leads the sports and entertainment division at Associated Group and is a sports sponsorship consultant at rEvolution.
Related articles: