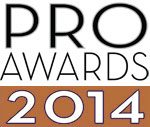 Campaign: "Cougar Town" Has a Target Date
Brand: "Cougar Town" and Target
Agency: Turner Entertainment Networks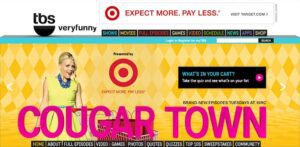 A dream date for a character in the TBS series "Cougar Town" turned into a dream promotion for retailer Target, resulting in an episode that was the show's highest-rated for the season.
Target's key demographic of adults 18–49 aligned with that of "Cougar Town," so the idea to create a holiday-shopping promo featuring the show's characters certainly made sense. The resulting holiday spot took place in a Target store and demonstrated the same quirky humor as the series. Social support from cast, crew and fans of the series amplified the message, as did the fact that the timing coincided with the January 2013 move of "Cougar Town" from a broadcast network to cable network TBS.
But Target wanted to continue reaching the audience beyond the holiday season. So the spot, which continued to run through the January-February post-Christmas sales, led up to a March episode that took place largely in a Target store, as the character Bobby turned a chance encounter with the woman of his dreams into an extended date throughout the store's myriad departments, from housewares to sporting goods—showing the breadth of Target's merchandise mix to the "Cougar Town" audience.
To support the episode, Target and TBS created custom billboards and program bumpers, social media postings and a digital game, What's in Your Cougar Town Cart, in which fans could interact with the character's Target shopping lists and take a quiz that would show whether they were, say, Laurie, "the free-spirited party girl," or Jules, "the empty-nested newlywed."
TBS generated 39 million on-air impressions, with the digital game adding 594,000 page views. And fans viewed the episode integration favorably: It indexed 250% above average for brand recall, likeability and brand favorability. Little wonder that Target and TBS deemed the campaign highly favorable as well.