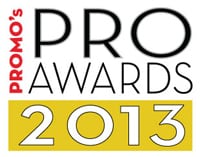 Campaign: Lay's Do Us a Flavor
Brand: Frito-Lay
Agency: The Marketing Arm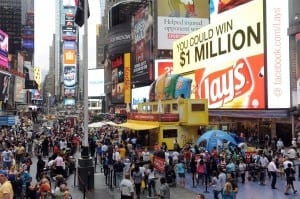 GOLD—Best Multidiscipline Promotion
GOLD—Best Promotion Generating Brand Awareness
People take potato chips seriously. Woes betide you if you accidentally toss a ranch-flavor devotee a packet of vinegar-flavored chips. With its "Do Us a Flavor" campaign, Frito-Lay tapped into that passion to renew consumers' enthusiasm for its iconic Lay's brand.
The company had previously run the campaign, in which consumers were invited to create a new chip flavor, in a number of other countries. Last year it tasked The Marketing Arm with helping it do so here in the States.
Frito-Lay didn't need to raise awareness of the brand. What it wanted to do was generate buzz, especially among the 18-34 demographic, in the hopes that this buzz would translate to a threepercent sales lift.
To make the contest especially appealing to Millennials, it created a Facebook app that made it easy for participants to submit their proposed flavor during a 12-week window; once they did, they received an image of a Lay's bag customized to reflect their submitted flavor, which they could then share on Facebook and other socialmedia. Participants could also compete with friends in daily "Flavor Showdowns."
After the submissions deadline, Lay's would select—and make available in stores—three finalist flavors and let consumers vote for their favorite. The creator of the winning chip would win $1 million.
The contest launched in July 2012 with a pop-up store in the middle of Times Square, where people could taste all 22 Lay's flavors available in the U.S., see flavors from around the world, meet celebrity spokespeople Eva Longoria and chef Michael Symon…and even get to see what $1 million in cash looked like.
Having hoped to receive 1.2 million flavor submissions, Lay's received 3.8 million. During the nearly 10-month campaign, its Facebook page averaged more than 22.5 million visits a week. And year-on-year sales during the campaign increased not by three percent but by 12%.
And perhaps most important, the world was bestowed a new flavor of potato chip: sriracha.