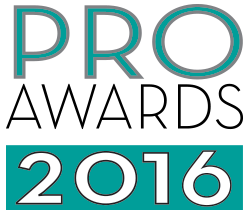 Campaign: RedPeg Marketing
Brand: Assassin's Creed Challenge
Agency: Ubisoft
Many marketing campaigns aim to create an immersive experience. With its Assassin's Creed Challenge at the 2015 Comic-Con in San Diego, game developer Ubisoft and RedPeg Marketing definitely delivered: They created a footprint that allowed participants to experience the setting—and challenges—of its upcoming game, Assassin's Creed Syndicate.
Syndicate is set in 1868 London, and the installation replicated the game's dark alleys, towers, and even Big Ben amidst the swaying palm trees of sunny San Diego. More then a set, though, the footprint included a massive obstacle course where visitors could complete the game's challenges in real life. After scaling a wall or racing up a ramp to reach a factory roof, the would-be assassins glided 50 feet over the rooftop. They could then distract the attention of one of the "guards" by shooting a target to release a net of rocks, slide down a tunnel, bound on a trampoline to scale a wall, swing on a hanging net to reach a steam train, and even jump 25 feet from Big Ben to land on a custom air pad with the Syndicate logo.
To ensure that guests looked good while rising to the challenges (and for the photos they'd take and share at the digital hub, which spread the word to those who weren't at Comic-Con), the installation featured an underground lounge sponsored by razor brand Schick. There, two stylists catered to male and female visitors' grooming needs, from custom haircuts to body shaves.
And if visitors preferred their challenges virtual to physical, an area of the footprint allowed them to try the not-yet-released game. They could preorder the game too, as well as buy mementos at the gift shop.
More than 8,000 attendees completed the obstacle course, more than 9,000 made the drop from Big Ben, and 6,800 game preorders were generated, making Assassin's Creed Challenge one killer promotion.