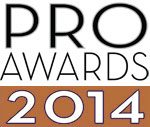 Campaign: Canon's Project Imaginat10n
Brand: Canon U.S.A.
Agency: Grey Activation & PR
Other Awards for
"Canon's Project Imaginat10n":
Canon's Project Imagin8ion, launched in 2011, was a photo contest in which eight of the nearly 100,000 photos submitted were chosen to shape a film produced by Ron Howard and directed by his daughter Bryce Dallas Howard. Two years later the camera brand and Grey Activation & PR expanded the campaign to consist of two contests. The first contest was to choose 91 consumer-submitted photos to inspire 10 short films; the second was to select five short films to accompany five films directed by well-known figures in the entertainment, creative and digital industries: actors Jamie Foxx and Eva Longoria, fashion designer Georgina Chapman, musician James Murphy and Twitter cofounder Biz Stone.
The participation and social sharing of the celebrity directors and Ron Howard, who once again produced the films, helped increase the buzz about the photo contest. To launch the film contest, Bryce Dallas Howard put out a call to action on E! News and hosted a six-webisode series offering advice on creating a winning film. Targeting student filmmakers, she also spoke at exclusive workshops at the American Film Institute, UCLA, USC and New York University. Each school's social and student-run media promoted the workshops and the contest. More than 325 films were submitted to the Project Imaginat10n website, where entrants could share them to their own social networks. Judges selected finalist films, and the Howards chose the five winners.
All 10 films made their global premiere at a red-carpet event at New York's Lincoln Center that was attended by more than 600 industry and celebrity guests. The winners filmed their trip to New York, creating even more promotional content. The films were subsequently shown on Yahoo! Screen and the IFC and Sundance cable networks and at screening events across the country.
During the campaign, Canon increased its market share over competitor Nikon by nearly 10 percentage points. The film contest alone garnered more than 493 million PR impressions., and the entire campaign generated nearly 15,000 social shares and more than 2.5 billion PR impressions.