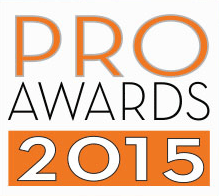 Campaign: APAC International Music Summit After Party
Brand: Google Asia Pacific
Agency: Jack Morton Worldwide (Australia)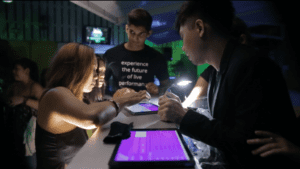 Even an organization as seemingly ubiquitous as Google sometimes feels the need to promote itself in a splashy way. For instance, to create affinity with socially engaged young adults, it worked with agency Jack Morton Worldwide to promote its Google+, YouTube, and Hangouts platforms at the closing party of the Asia Pacific International Music Summit (IMS) in Singapore on Dec. 11, 2014.
The summit, which describes itself as "the premier platform for thought leadership in electronic music," was chosen in part because fans of electronic dance music tend to be more active on social media than devotees of other music genres. They also put more of an emphasis on experiencing music live than do other music fans.
So to bring the live experience of the closing party to even those fans who couldn't attend, Google ran a contest on Google+ giving participants the chance to take part in an intimate Google Hangout with the event's superstar DJ, Paul Oakenfold, which was streamed lived on YouTube.
As this was the debut of the IMS in Asia, it seemed an appropriate venue to introduce bioreactive wristbands to Asia. Google gave 150 party attendees the wearable technology, which measured their heart rate, skin temperature, and other biometrics. The wristbands were connected to the wearers' Google+ accounts, giving Google and Oakenfold real-time data about the audience's involvement and emotions that they used to make the party even more interactive, with reactive visuals, shout-outs to individuals, and more. The party was streamed live on Google Hangouts and hosted on YouTube. After the party, the attendees who'd worn the biometric technology received at their Google+ accounts infographics that recreated the event for them, showing which song they danced hardest to, which one they had the strongest emotional response to, and the like—a truly bespoke souvenir.
The collaboration with Oakenfold and the Asian debut of the bioreactive wristbands generated a wealth of press coverage and social media buzz. All told, 3 million people were reached.