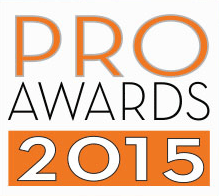 Campaign: Velcro Brand Holiday Hackshop
Brand: Velcro Industries
Agency: Pierce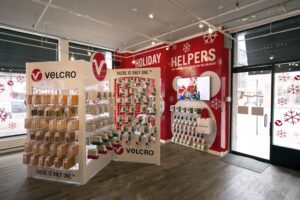 What do you call a hook-and-loop fastener? If you're like the vast majority of people, you call it Velcro—much to the dismay of the folks at Velcro Industries. The company wanted to make clear to consumers that not all such fasteners are Velcro brand products, and that Velcro fasteners are superior to the others. The company also wanted to show just how many uses its product has.
To reach the moms who were its primary target, Velcro and FleishmanHillard Boston worked with agency Pierce to operate a Holiday Hackshop pop-up store in Manhattan's arty SoHo neighborhood for three weeks during the 2014 holiday season. Brand ambassadors—aka Hackologists—helped position Velcro as a hero of the holidays by demonstrating a variety of crafts, from bows to bracelets, that kids and adults alike could make using Velcro products. Celebrities such as HGTV's Sabrina Soto led workshops, and shoppers who bought products received a reusable shopping bag. Visitors could select instruction sheets from a library of holiday projects, win prizes by participating in a Snowball Toss (the "snowball" and the wall it was thrown against both being made of—you guessed it—Velcro tape), get their photo taken with Santa, and donate to Toys for Tots.
To drive traffic, a street team with an oversize spin wheel encouraged passersby to give it a whirl and answer a brand-related question to win a Velcro premium. The "holiday street hackers" also gave away Velcro items with a code that consumers could bring to the store to redeem a prize.
A daily giveaway calendar was devised to promote the shop and gain Velcro more Instagram followers: To be eligible for each day's prize, participants had to take a photo of the calendar featured on the shop window, share it on Instagram with the #Velcrobrandhacks hashtag, then follow @VelcroBrand and explain how they'd use the prize to "hack the holidays." In addition, during Social Currency Day, customers could pay for certain products by posting and tweeting about Velcro.
The campaign led to a 243% jump in Instagram followers and more than 101 million earned media impressions. And Julie Barry, Velcro Industries director of global brand, said, "We watched consumers' expressions change as they crossed the threshold; you could literally see their opinion of the brand change as they walked through the space, and for us, this is what it was all about."