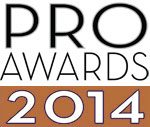 Campaign: Cross-Country Cookout
Brand: Cross-Country Cookout
Agency: History
With its Cross-Country Cookout promotion, cable network History showed that summer barbecues weren't a thing of the past—and that its programming offered plenty of entertainment for present-day viewers, particularly men 25–54 years old.
From May to August 2013, History took its show on the road, stopping at major events in 13 cities, including the CMA Country Music Festival and the Sturgis Motorcycle Rally, the world's largest motorcycle event. It transformed a truck into the world's largest smoker and grill on wheels, capable of smoking more than a ton of meat and grilling 200 one-pound steaks at a time. At each stop visitors received free food, including samples of branded sausage. Those who played classic backyard games such as ladder golf and bocce could win branded sunglasses, bandanas and drink koozies; less competitive sorts could chose to watch the 8' x 4' video wall playing programs and promos from the network. Stars of some of History's top shows, such as "Pawn Stars," "Top Gear" and "American Pickers," even appeared at stops for signings, photo ops, and VIP meet-and-greets. As it traveled from event to event, the giant truck served as a roving billboard for the network.
History supported the tour with a custom landing page on its website, promo spots on the network and tour updates via Facebook and Twitter. Sponsors including Nationwide Insurance, American Legion/Soldier's Wish, Tums and American Express promoted the tour with its own campaigns while providing more than $200,000 in fees to help offset the tour's costs and more than $4 million in ad revenue. The network also developed a sweepstakes with Tums that broadened its reach.
More than 170 placements across TV, print and online media contributed to more than 14.5 million impressions, with event and mobile visibility generating another 6.7 million impressions, and social and digital exposure (including more than 2,100 tweets and retweets) resulting in 64 million more impressions. History estimated that the campaign generated more than $700,000 in earned media value. And if the way to a man's heart is through his stomach, the network definitely garnered lots of love among those who sampled its grilled and smoked meats.