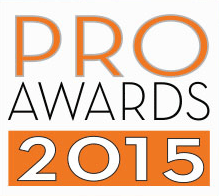 Campaign: Built Ford Tough Good Works
Brand: Ford Motor Co.
Agency: Team Detroit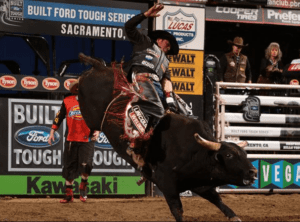 For 12 years, Ford Motor Co. has been the title sponsor of Professional Bull Riders (PBR), whose target audience of 25- to 54-year-old males appreciates the hardiness of the automaker's vehicles. During the 2014 PBR season the company opted to appeal to the altruistic side of its market as well. Working with agency Team Detroit, it developed the Built Ford Tough Good Works campaign, to celebrate those who use their Ford trucks to benefit their communities.
Brendon Clark, a retired bull rider, drove across the country meeting truck owners who volunteer for a variety of causes, from helping the homeless to rescuing horses. Ten individuals were singled out as the subjects of 90-second videos that were posted on YouTube and aired on CBS during PBR broadcasts. Each video included the Ford.com/goodworks URL. Visitors to the site could enter for a chance to win a 2014 Ford F-150 pickup, a trip to Las Vegas for the Built Ford Tough PBR World Finals, and $25,000 to the charity of their choice.
Signage and Jumbotron videos at PBR events, digital banners on PBR.com, and social media on behalf of both PBR and Ford Trucks helped promote the sweepstakes. In addition, at each PBR event, fans could buy a Good Works flying disc for $1, which would support the Rider Relief Fund's efforts to help wounded bull riders with medical bills. During intermission, fans could toss their discs in an attempt to land them into the bed of a Ford F-150 parked in the center of the area floor; those who succeeded won a Built Ford Tough vest signed by 35 top bull riders. To cap off the 10-month campaign, the intermission at the televised, sold-out PBR World Finals featured a video recap of the featured volunteers and the live presentation of the sweepstakes winner. Adding an element of surprise, the volunteer who presented the sweepstakes award was given a new Ford pickup of her own.
More than 159,000 sweeps registrants requested additional information from Ford, exceeding the brand's objective by more than 3,000 opt-ins. The team also beat its sales goal for sweeps registrants by 5%, with nearly half of those buyers being non-Ford owners.
The Good Works videos received more than 16.6 million impressions from CBS broadcasts and were viewed by 540,000 event attendees. This in turn led to what some might say was the greatest payoff of all: increased awareness and aid for the causes of the 10 featured volunteers. As one group noted, "The American Indian Benefit Alliance has grown from local to national in awareness because of the publicity… Interest ranges from emails, calls, requests for more information about AIBA to donations. All this is due to the episodes on Good Works."