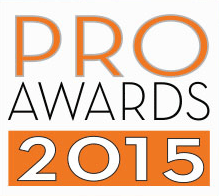 Campaign: McDonald's Gol!
Brand: McDonald's Corp.
Agency: The Marketing Store Worldwide
Soccer is nicknamed "the beautiful game"; McDonald's interpreted the moniker literally for its 2014 FIFA World Cup campaign, in part by commissioning a dozen artists, each from a different country, to redesign the iconic red packaging for its French fries.
While the celebratory artwork was impressive enough, it wasn't the only element of McDonald's Gol! Campaign. Working with The Marketing Store Worldwide, the restaurant chain created an app that could be downloaded with just a fry box and a smartphone (or via the campaign website). The app featured a virtual soccer game with augmented reality technology, courtesy of technology partner Qualcomm, that enabled different fry-package designs to trigger different trick shots that could seemingly be bounced against real-life objects in the player's surroundings.
Further feeding the futbol frenzy, McDonald's produced a two-minute film featuring trick shots performed by non-pros; these gained 15 million organic views on social media. And each day of the tournament, it posted a rather adorable short video recreating the "play of the day" with French fries subbing for the actual players. Other elements of the campaign included local sweepstakes worldwide to win trips to Brazil for the event, outdoor viewing parties in cities across the United States, and its Player Escort program, in which 1,400 children in 73 countries were able to escort their favorite players onto the World Cup pitch.
McDonald's promoted the campaign with the hashtags #MdDGol and #FryFutbol, even using the latter as the first global promoted Twitter trend in a whopping 57 countries during the opening match, which contributed to Twitter engagement rates of 6%, twice the brand's average rate.
In all, the campaign earned McDonald's 39.2 million social media impressions and more than 1.3 billion earned media impressions in 118 countries. What's more, more than 1 billion of the redesigned fries boxes were distributed worldwide.