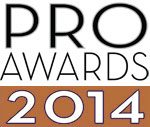 Campaign: Live It. Share It. Win It.
Brand: Corona Extra
Agency: Upshot
Other Awards for
"Live It. Share It. Win It.":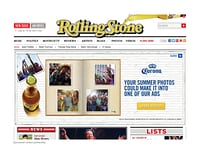 As anyone who's spent more than five minutes on social media knows, young adults love to share photos of themselves having fun. Wanting those consumers to extend that love to its beer, Corona Extra enlisted agency Upshot to launch a campaign that directly tied summer fun to its brand.
Summer has traditionally been the biggest season for Corona, and the company had long played up the brew's association with summer in its marketing. But in recent years increased competition had led many Corona drinkers to switch to other brands. To remind those fickle consumers that it wasn't really summer without Corona, the brand encouraged them to submit photos of themselves making the most of the season to CoronaSummer.com or Corona's Facebook page for a chance to be featured in a future Corona ad.
Selfie-shy Corona lovers could get in on the fun too, by purchasing packages of the beer that had special text codes inside that offered the chance to win hundreds of weekly prizes as well as one of four summer experiences, such as a trip to Washington DC to view the July 4 fireworks display.
Commercials during baseball, basketball, and hockey games helped spread the word, as did branded content on websites such as ESPN.com and LiveNation.com and sponsored content partnerships with RollingStone.com, Buzzfeed.com, and Break.com.
Corona's target market took the campaign's admonishment "Live it. Share it" to heart: The more than 1 million unique visitors to CoronaSummer.com submitted 32,830 photos as well as nearly 151,000 packaging and text-code sweepstakes entries. The brand's Facebook page gained nearly 79,000 new fans during the campaign, which generated 506 million impressions from digital media alone as well as 275 million from TV and radio.
And all that social activity apparently made consumers thirsty, as year-over-year sales of Corona during the four months of the campaign increased 4.8%.