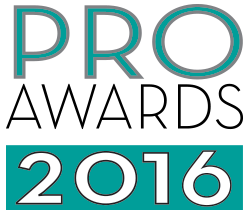 Campaign: Majestic Jersey Day 2015
Brand: Majestic Athletic
Agency: GMR Marketing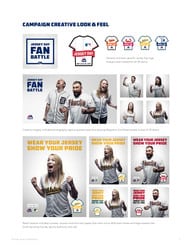 Even if you're an avid sports fan, you might not be familiar with the Majestic Athletic brand of jerseys and other athletic apparel. The official on-field provider of Major League Baseball wanted to raise its brand profile and awareness of its new Cool Base jerseys, but it lacked the deep pockets of other official providers and sponsors. So with the help of GMR Marketing, it tapped into the team pride of the baseball fans—which, after all, helps spur purchases of team jerseys in MLB club shops and online.
In conjunction with MLB, Majestic dubbed May 22 and May 29 as Majestic Athletic Jersey Days. Having two such days allowed all fans to wear their jersey during their team's home game, though those who weren't attending a game were still encouraged to wear their jerseys to work, school, or wherever else they were spending the day. The campaign was actually a month-long celebration, during which Majestic gave each of the 30 MLB clubs a custom "asset pack" consisting of social media calendars, 210 graphics designed for each social network, and 450 custom social posts, personalized with each team's hashtags, mascots and fan memes.
The theme of the social effort, Wear Your Jersey, Show Your Pride, rallied fans to post images of themselves, along with their team-specific hashtag, doing just that on Facebook, Twitter and Instagram. In addition, Majestic identified 100 influential fans and sent each a custom jersey in hopes that they'd post selfies showing off the shirts. Custom API feeds, one for each team, aggregated hashtag use in real time; a Jersey Day microsite displayed which teams were leading in the social pride sweepstakes. To further encourage participation, Majestic awarded fans who posted photos and hashtags additional entries into the Superfan Sweepstakes, which people could also enter at MajesticAthletic.com. Prizes included gift certificates, game tickets, and the MLB Ballpark Fan Package grand prize.
To say that the campaign was a grand slam might be trite, but it's also true. The promotion resulted in a 10% boost in email subscribers for Majestic, 65% growth in social media followers, and a 53% rise in jersey sales.
Other winners in this category:
Silver Best fUse of Games, Contests and Sweepstakes: CSE—AT&T Feel the Music
Bronze Best fUse of Games, Contests and Sweepstakes: LeadDog Marketing—NBC-The Blacklist Season 2