Marketer vs. Machine: What Programmatic Media Means for CMOs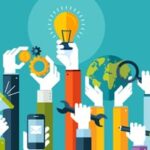 For those who transacted ad buys manually for years using spreadsheets and fax machines, the dawn of automated, programmatic media buying has been unsettling. Forty-nine percent of companies currently use marketing automation technology — creating, for many employees, an uncomfortable feeling of being replaced.
While technology has superseded some job responsibilities, we're largely seeing more time, money, and resources being dedicated to hiring new manpower. Marketers are taking on new roles during this functional shift, dedicating more time to the high-value functions of strategy, optimization and performance management. Automation of complex real-time ad-buying processes is a high-volume, low-value transactional part of the business — perfect for machines.
The New Face of Marketing in Media Buying and Planning
Thanks to changes in advertising technology, new programmatic advertising titles have emerged under three main functions: programmatic media strategy and planning, programmatic ad sales and revenue, and programmatic performance and analytics. Yet we haven't seen a fundamental shift in the hierarchy these new roles fall within the company's AOR or its in-house media planning and buying group. This is because machines aren't replacing jobs — they're replacing tasks.
Technology is best used to perform routine functions. Media-buying automation is freeing up time for media professionals to shift their focus away from adjusting spreadsheets so they can dedicate more time to the creative strategy and analysis governing media placement.
Technology may be key in the evolution of media buying, but marketers are pulling the strings at programmatic trading desks, DSPs, video ad networks, etc. With technology's help, they have the insights to apply their interpretive skills to strategic decision-making. Plus, premium media buys, even online, still rely heavily on person-to-person relationships. Programmatic media efficiencies become prevalent in display, video, and mobile formats and expand to more traditional forms of media properties, including outdoor.
CMOs Need to Continually Adapt
As companies face this shift in marketing technology, automation, and changing consumer behavior head-on, media buyers and sellers and CMOs likely feel unsettled. Some secretly miss the days when they could easily keep a pulse on a media or marketing process, even though it was comparably inefficient.
To embrace these changes and the impact they have on ad spend efficiency, CMOs must surround themselves with the right technology and people. Here are three roles essential to their success:
Dependable vendors:Programmatic media buying is a complex process involving multiple platforms and technologies — as well as millions of undetectable, instantaneous transactions. While machines may be doing the work, CMOs must have trusted advisers at their media vendors who understand the technology and are able to honestly and thoroughly explain it in terms they can understand.
Trusted agencies:As programmatic ad buying has grown, many agencies have evolved to truly understand the intricate process, myriad players, and best practices. Unfortunately, others have not. If an agency doesn't invest in talent that understands how clients' dollars are spent, that's a problem. If talent cannot explain, in macro terms, how those dollars are being spent, that's another problem. CMOs must be able to lean on their agencies' judgment in the migration to automated advertising technology.
Data and analytics specialists:Whether they're in-house or at a third-party technology partner, specialists must evaluate big-picture data and hold agencies and vendors accountable to KPIs. In the battle of man vs. machine, this is where man trumps machine. CMOs should provide specialists with the tools they need to keep them informed and invest in any necessary education to keep a pulse on industry trends and best practices.
We're at the cusp of an evolution. CMOs have more real-time insights with infinite measurability to improve and showcase the effectiveness of their campaigns. David Ogilvy famously said: "50% of all advertising is useless. We just don't know which 50 percent." In the upcoming years, perhaps we can improve those odds by embracing machines.
Dave Currie is the president of List Partners Inc.
Related Articles:
3 Strategies When Buying Programmatic for Branding
Ad Fraud Hurts—But Programmatic Can Help