Hyundai Tackles Social Responsibility in Super Bowl Ad
Millions of people from across the globe tune into the Super Bowl for one thing—the commercials. NBC will average more than $5 million for a 30-second spot this year. With such a massive spend, how much planning really goes on behind the scenes for marketers involved in the creation of a Super Bowl ad—especially if it's a 60-second spot?
Evan Vladem, who leads the sports and entertainment division at Associated Group and is a sports sponsorship consultant at rEvolution, spoke with Hyundai CMO Dean Evans to discuss the brand's release of their 60-second ad that will air this Sunday in the fourth quarter.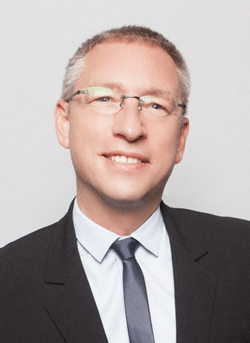 EVAN VLADEM: Last year, the Hyundai Super Bowl spot brought tears to the eyes of viewers when you surprised three active-duty military personnel. This year, the ad will encompass the Hyundai Hope on Wheels program and those that have contributed to the fight against pediatric cancer, but can you give us any idea as to what to expect. How can you top what you did last year?
DEAN EVANS: I have to choose my words carefully because there are some surprise elements. We have taken our Corporate Social Responsibility platform, Hope On Wheels, and we designed a story around it. The way we designed it should surprise millions of Hyundai car owners, and non-owners, all at the same time. We went back to the drawing board after last year's game and we saw that it was a good formula for us to show people who we are. We settled on our Hope On Wheels platform and hope we can do good with that on Super Bowl Sunday.
EV: You aired last year's spot, in real-time, just after the final whistle (an amazing comeback victory by the Patriots). How did that strategy work for you and what key learnings did you take away to apply this year?
DE: Last year was partly good luck that the game was that good [laughter]. Talking about the position of the spot for a minute, we knew that two things could happen: It was either going to be a boring game and you would lose some viewership or it was going to be exciting until the end and people would be screaming and tuned in at that point. Fortunately enough, [the latter] happened
EV: How did you think about the timing of the ad for this year?
DE: This year, we thought that we couldn't always bet against the odds and always win. We were trying to determine what to do [on timing]. This Sunday's spot will be in game. We do think we will have maximum viewership. We didn't want to play that setup again and we didn't have to because more of our commercial is being filmed ahead of time [instead of in real-time like last year]. We are saving some nuggets [for game day] and the film won't be final until during the game because we are going to look at some elements that can be done right before the game or during the front-half of the game. [Compared to last year], we cranked that back a bit and think we could have better content because we were able to do more upfront and hopefully have people tuned in for maximum viewership because we have key, strategic placement in the fourth quarter.
EV: Last year you stressed to me the importance of humanizing Hyundai. You really wanted to show how Hyundai truly helps people rather than just selling cars. It seems as if you're doing that again. How important is that message for Hyundai? How important is it for other marketers to take note of that approach?
DE: We understand our customers, their current attributes and why they are buying the product. We're looking to develop a brand beyond the car. What we ultimately came up with was what we uncovered last year after the game. To me, the best nugget was looking back at social media, emails and phone calls from our customers—which there were a lot of after that spot ran. What came out loud and clear was that they were proud. They were proud to own a Hyundai.
EV: Is that different than past consumer reactions?
DE: We have not got that in the past. We get a lot of, 'Hyundai was a wise choice. Hyundai was a rational choice.' I explain it like this: If you go to a party and you own a Hyundai and someone says 'wow, why did you do that?' Nine out of 10 customers will say, 'because I got a good deal and I got a good warranty.' It's all of the rational reasoning that comes up in that answer. We want people to say, 'I bought a Hyundai because I'm proud to own a Hyundai and the company is building great cars while doing good things for humankind.'That is what we're going after. We need more of those customers saying those things and feeling those things so we can build a stronger brand and hopefully over time have a higher value in our products and services that we provide our customers.
EV: How much of this year's message in the ad will be rolled into Hyundai's entire marketing campaign moving forward?
DE: We have a mantra inside called the "Acts of the Brand." Other marketers may call this simply campaigns that we run during the year. We are trying to teach our organization to call them "Acts of the Brand" instead of campaigns. We feel that when we say "Acts of the Brand," it is more substantial. That doesn't mean that launching a car can't be an act of the brand and letting everyone know it's a great car.
EV: How will you continue to do that?
DE: We will continue to do that, but we are always pressure testing all of the creative, campaigns and content that we are producing. What we are really pressure testing—if we really have a good feeling against it— is does it ladder up to our acts and better philosophy? It pushes the creative team to triangulate back. It does have a North Star and a North Star that feels very Hyundai at the end of the day. That doesn't mean that were not going to advertise cars. We have seven launches this year, so we'll be speaking a lot about cars, for sure, but hopefully within our wrapper which gets people more in touch with us at the end of the day.
EV: In all reality, how much planning time goes into releasing a Super Bowl commercial?
DE: We have been planning all year. Hyundai has been in the Super Bowl 11 out of the last 12 years. It's in our DNA to be thinking about it all of the time. This year, we were going down a specific road with the launch of [Hyundai's first-ever subcompact SUV] the Kona. The first half of last year, we just planned to launch Kona. About three quarters of the year through, we had a new leadership change and have had some other influences that we wanted to pick up that were important. We decided to do a complete 180 and feature Hope On Wheels, going bigger than just one car launch. Hopefully, at the end of the day, people end up buying a lot of our cars instead of just one vehicle, the Kona, which was how we planned. That's the long way of saying that we've been planning all year. It's very Hyundai to continue to benchmark ourselves, internally, and ask if we can do better. In October, we pivoted to Hope On Wheels. We didn't have the traditional amount of time that you might have as a marketer—which is a year or a half of year to plan—but we planned a nice combination. We will have a Kona spot that will run pre-game and this Hope On Wheels spot that will run in game.
Related articles:
Last Fan Standing Wins a Mercedes-Benz
Snap a Bottle of Pepsi and You Just Might End up at the Super Bowl