The Future of Marketing Performance Management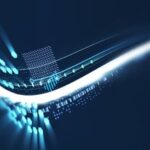 Today's marketers use a multitude of tools and technologies to plan, execute and measure the results of their marketing efforts. Yet the vast number of technologies available to them has created a paradox. They have access to more interaction and audience data than ever before to influence campaign planning, product launches and storyline development, but it's scattered across multiple systems with no simple way to tie it together. Moreover, marketing organizations are losing productivity as they struggle to establish a "single source of truth" about their marketing performance.
Amid this complexity, marketers still need to target and activate audiences across channels and devices, measure and track performance to understand return on investment, and optimize their future efforts to better align performance with goals. So how can marketers do it all?
A Rapidly Approaching Future
Eyes are now turning to a new generation of technology that will offer a single, centralized hub for data management, true cross channel attribution, and the ability to plan, execute and measure audience-centric marketing campaigns across all channels and devices. On the surface, this may sound like another technology to manage, but in reality, it will become the centerpiece around which all other tools operate and eliminate many of the obstacles that currently inhibit marketers from achieving optimal results.
Unlike current offerings, this next-generation platform will provide marketers with a unique ability to target their most valuable audiences with greater precision than ever before. Without using any personally identifiable information (PII), these platforms will be able to map customer attributes and behaviors from various first-party and third-party data sources to create enriched profiles of every user that interacts with a brand. These enriched profiles will not only enable more accurate attribution, insights and optimization recommendations, but will also enable marketers to create personalized, relevant experiences that engage prospects and customers with the right message, in the right place, and at the right time.
By providing an integrated, holistic platform for customer acquisition and retention, marketers will be able to optimize their paid, owned and earned media across the entire funnel—from simulating upper-funnel activity, to initiating the timely, one-on-one dialogue that's essential for transitioning prospects into customers, turning inactive customers into profitable ones, and transforming active customers into brand ambassadors.
Platform Capabilities
To support this integrated, audience-centric approach, next-generation marketing performance platforms will be characterized by complete data consolidation, a single currency for measurement, and a unified, ongoing cycle of measurement, optimization, and activation. Let's take a closer look at what these capabilities will mean for marketers:
Complete Data Consolidation
The typical marketing technology portfolio consists of dozens of disparate systems, ranging from ad servers, email platforms and CRM systems, to mobile solutions, DMPs, DSPs, RTBs and more. Each of these systems creates yet another source of user interaction and insight. Without the ability to piece all these disparate data sources together, marketers are left with inconsistent and duplicate conversion data, and an incomplete view of their customers. The next-generation marketing performance management platform will topple these silos, integrating unlimited volumes and varieties of data from multiple disparate systems into a single repository. This complete data consolidation will not only reveal new insights and uncovers hidden optimization opportunities, but will also provide marketers with a holistic view of how their customers and prospects interact with their marketing assets.
It's important to note, however, that truly successful data consolidation will require an equally successful change management program. Strategically, operationally and culturally, companies will need to reconsider their approach to data management, and how they use that data to create value and achieve enterprise-level objectives. As cloud based storage evolves, organizations will also need to evaluate the elastic nature and demands of data storage, as well as balance data security, privacy, and the need to act in real time.
A Single Currency for Measurement
Today, the reporting and performance ecosystem revolves around nearly two decades worth of ineffective and inaccurate last ad reporting. The next-generation marketing performance platform will transform this ecosystem by leveraging advanced attribution as its core engine. Once data is consolidated, these platforms will normalize that data into a common set of key performance indicators (KPIs). For marketers, this means replacing de facto last ad metrics with a single currency for measurement that enables a true, apples-to-apples comparison of performance. The platform will then apply an objective, science-based methodology to the normalized data to calculate the actual value of every single touchpoint across all media dimensions (e.g., placement, keyword, frequency, creative, tactic, etc.). With this insight, marketers will discover how individual tactics/messaging/offers impact consumer behavior and conversions at the most granular level, and where to make changes to maximize overall performance.
A Closed-Loop, Cross-Channel Process
Finally, establishing an ongoing cycle of measurement, optimization, and activation will be key to maximizing marketing efforts. The next-generation marketing performance management platform will not only leverage core algorithmic attribution models to measure in-market performance and create optimized media plans, but will also automatically put those optimized plans into market via integrations with media buying execution platforms. With each plan that's activated, new performance and audience insights will in turn be fed back into the performance management platform, creating a perpetual closed loop and delivering increasingly accurate metrics, audience insights, and optimization recommendations.
It's the dawn of a new era for performance marketing. In the ensuing years, marketers who are laser-focused on maximizing performance will no longer need to suffer through technology and data overload to deliver value. With the emergence of next-generation marketing performance platforms, effective, accountable and predictable marketing will finally be attainable, and easier than ever to achieve.
Manu Mathew is the co-founder & CEO of Visual IQ.