B2B Connect to Convert: Lead Gen, Brand Buzz, An Eclipse & More
---
Register now for LeadsCon's Connect to Convert 2018 October 3-5 in Boston.
---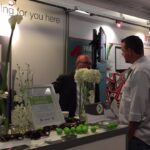 This week, Chief Marketer was in New York for B2B Connect to Convert. We'll be sharing more news from the show over the next few weeks, but here's a wrap up of some of the highlights.
Nancy Harhut kicked off the B2B track with a fabulous content writing master class, showcasing the power of certain words and phrases for getting the attention of your audience. Click here for a recap of some of the top tips she shared.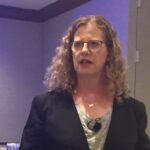 PR helped ADP Canada create a conversation with prospects and customers about issues in the Canadian workforce. Former director of brand and communications Elizabeth Williams shared how the brand used survey data, infographics and other channels to generate buzz and gain media impressions.
Tracking who engages with what B2B content is a huge challenge for marketers, said Gary Skidmore, CEO of Aberdeen. If you want to know what tech marketers will buy next, take a look at what they are using now—that's the biggest indicator of future purchases. (Before the show Skidmore, Ajay Gupta, CEO of Stirista and Steve Kozek, managing director, commercial operations of GE Digital talked to panel moderator Ruth Stevens about ways to bridge the sales and marketing divide. Click here for that chat.)

Avnet CMO walked attendees through the major rebranding his company went through this spring to connect with new audiences. To read more about that, click here. To hear how the rebranding positioned the company to speak to Millennials, listen to his session in our free virtual event, Marketing to Millennials 2017.
Katie Martell took Wednesday's attendees through a whirlwind tour of 30+ tips for generating B2B buzz. Her recent article "3 Reasons No One Has Heard of Your B2B Company" is a great read.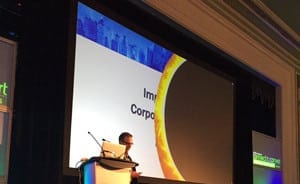 B2B content expert and comedy writer Tim Washer kindly partially eclipsed part of his slides, so attendees wouldn't feel like they missed any of the excitement happening outside the New York Hilton. "It was the least I could do. Literally," he joked later on Twitter.
Tim presented a fantastic keynote address on why marketers need to take risks. (Click here for our pre-show interview with Tim.) He encouraged all attendees to take an improv class. "It will change your life," he said.
Attribution has been one of the most read topics on ChiefMarketer.com this summer. Sam Melnick of Allocadia and Anna Alexander of Pitney Bowes gave a great talk on the differences between attribution and strategic ROI, and what they mean to marketers.
---
Register now for LeadsCon's Connect to Convert 2018 October 3-5 in Boston.
---