5 Tips for Smoother Marketing Tech Implementations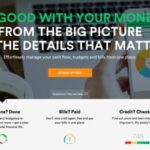 Are you getting ready to migrate to a new marketing tech platform? If you want it to go smoothly, make sure all parties involved are on the same page.
Different people within your organization will have different goals, noted Justin Emond, CTO and cofounder of Third & Grove. Remember to manage conflicts between teams and make sure everyone stays focused on the end game.
Emond and Janin Kompor, senior marketing manager, web channel, Mint.com and Quicken.com shared lessons learned from the rebranding of Mint and the relaunch and redesign of both sites on Drupal at Acquia Engage in Boston on Wednesday.
Build relationships between departments. If you're a marketer, get to know your tech counterparts. Whenever possible, schedule regular meetings over coffee or beer to make sure you understand each other. "Have a face-to-face meeting," said Kompor. "Make sure you can have an honest conversation with them."
Choose a consigliore. If you're a marketer, find someone on the tech side who can be an advisor to ins and outs of that side of the house. Likewise, if you're a techie, find a marketer who'll have your back.
There are no dumb questions. Make sure your stakeholders within the organization understand what is happening with the implementation. They might not be techies, but they are part of the process, so make sure they understand the timetable and what is needed. And for your own part, make sure you understand what is going on. "Keep asking questions until you understand," said Emond.
Keep the scope of the project in perspective. Don't get overwhelmed, said Kompor. Break down the project into smaller pieces to make it easier to accomplish, and empower people on your team and your agency to make decisions. If you don't want to waste time micromanaging, make sure they now what items they don't have to consult with you on.
Keep calm. "No matter how big your project is, it isn't the Big Dig," said Kompor. Under stress, keep your cool. And if you do loose it, apologize and don't beat yourself up. Take time to figure out what triggers you—and your teammates—to lose it, and be prepared when those events happen.
Emond offered one great tip to make sure everyone can work together harmoniously in the marketing tech space. "Don't hire @$$holes—and make sure your partners aren't hiring them either."