SEO Trends for Marketers in 2021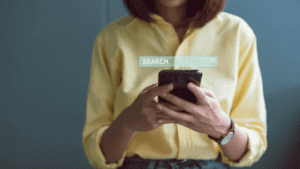 With digital marketing taking center stage in 2020, a sound SEO strategy has increased in importance. But it's evolved as a result of shifting consumer behaviors. These content strategy tips, according to an article in PRNEWS, can enhance your brand's digital presence in 2021.
A few trends will influence marketers' SEO strategies. For one, Google will use site usability as a major ranking factor in 2021. Secondly, new consumer shopping behaviors, including curbside pickup and online ordering, now requires brands to provide services like product ratings and nutritional information. Third, policing online misinformation will heat up even more in 2021, which means brands must establish themselves as authorities in their fields in order to avoid increased scrutiny. Ways to do that include:
Focus on Content. Avoid fringe topics and focus on your brand's primary field of expertise.
Keep it Fresh. Rather than relying solely on evergreen content, keep your site's content fresh to show Google that you're adding to your field's knowledge base.
Leverage Real Experts. Thought leadership from established sources should be featured prominently on your site in order to establish legitimacy.
Security Updates. Keep up to date on security and performance certifications.
For more on SEO trends to follow in 2021, read on in PRNEWS.