Redesigning Business to Optimize the Customer Experience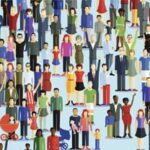 Consistency in the customer experience has become the new business imperative. The modern buyer demands to feel recognized and understood at every level of an organization, no matter whom they've talked to previously or what they've communicated.
Today's buyers are more informed, their engagement heightened, and expectations increased; they require a unified customer experience across all channels and all front-facing departments—marketing, sales and support.
As a result, companies must look at customer engagement holistically, not as a series of handoffs across the front office, but as an end-to-end continuum where the relationship can be maximized. Customers today want the same level of personalization and service across all interactions with the company.
A new paradigm has emerged. It calls for a centralized way of managing the customer experience across channels, particularly the more that communications shift from one-way broadcasts to a two-way, multi-touch model.
This means an organization must have an integrated system accessible by all front-office departments, one that can draw a picture of a customer's history with the company. Essentially, all front office functions (sales, marketing, and support) must be working in tandem and from the same playbook to deliver on this customer experience, and it must meet the needs of how the individual customer wants to be communicated with.
How do you get there? Though an open technology ecosystem.
Technology vendors need to work together to integrate applications, and ultimately adopt the mindset of an open ecosystem, looking to empower users to connect the systems they already have in place with other complementary systems, and make it easy for customers to leverage data from one app, pull it into the other, and further optimize its use and benefit.
Specifically, an open marketing ecosystem has become vital, as the role of the marketer has evolved into a true steward of the customer relationship. Think about it, marketing is the only department that makes significant investment in all stages of the lifecycle: awareness, acquisition, retention and expansion, and usually has the most objectives tied to the most lifecycle stages.
Marketing's position is unique in that it is on the front line engaging with buyers when they are just a prospect, and remain in communication with the customers through advocacy and loyalty initiatives. This the technologies being leveraged by marketing also need to be made available by sales and support (and vice versa) as customers can be interfacing with all three simultaneously.
Organizations that fail to recognize these realities stand to lose customers, along with valuable opportunities for upsell, cross-sell, and retention revenue. As digital channels amplify, silos in a business are likely to become ever more apparent, and companies could well lose out on the opportunity to influence future customers.
Fact is, the day of the traditional end-to-end solution is over. Front-office technology vendors must realize they're one star in a larger constellation of tools that includes CRM, marketing automation, CMS, sales force automation, support desk, and social media.
The future of business is about evolving into an integrated digital enterprise, empowered by data and connected through technology, with an understanding that the customer reigns king and has the power to persuade in the age of transparency.
Only in this way, with this new paradigm in mind, can companies truly deliver an unrivaled customer experience.
Atri Chatterjee is the CMO of Act-On Software.
Related Articles:
5 Things Marketers Can Learn From Fashion
4 Steps to Mastering the Customer Pathway