Q&A: Tina Wung on the Future of Martech & Media Investments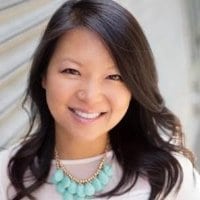 Chief Marketer recently chatted with Tina Wung, senior global director of RocketSpace, to get her take on how technology will influence the future of marketing, and what skill sets marketers need to succeed in today's environment. Prior to joining RocketSpace, Wung was the global director, innovation community, for Anheuser-Busch.
CHIEF MARKETER: What should marketers be considering when it comes to technology?
Tina Wung: Technology and innovation will be the future of marketing. I think that we are in a time period where marketing and technology are becoming more integrated and dependent on each other. Marketing platforms are part of the mix and with these new digital resources comes a lot of data. Marketers really need to know more than traditional brand management. They're really going to have to absorb the skill sets and at least on a basic level understand how marketing technology works, because they're going to be the decision makers. Great marketers are going to have to know how to combine data sets and platforms and integrate them into their operations.
CM: How are media expenditures evolving?
TW: Media investment needs to be defended more strongly as the proliferation of digital advertising increases. What I've seen is that there are many more platforms popping up, and the measurement tools for these types of platforms aren't very robust. Integration is difficult and media agencies are trying to wrap their heads around it as well. Moving forward, we're going to have to figure out how to integrate these into our media models. You can already see this happening—for example, P&G is cutting back on traditional advertising dollars.
CM: How do agencies fit into all of this?
TW: The traditional agency model is going to continue to evolve. Media and creative agencies are going to become leaner and faster and more flexible, and resources are going to be defended a lot more strongly. After all, it's a lot more attractive for companies to go to the source to avoid paying retainers and just pay for services.
CM: What advice would you give young marketers just starting their careers?
TW: You always have to be thinking forward, and consider the skill sets that you'll need to prove yourself. Think about how to expose yourself to technology trends across different functions. Also, build strategic relationships with people you admire, and learn from different types of industries—think outside the box of your own [vertical] and don't be afraid to come to the table with your own ideas. That can lead to innovation.
CM: What qualities do marketing leaders need to succeed today?
TW: Today, CMOs have to be visionaries and they have to be willing to learn from different industries and take bold risks. Consumers, especially the younger generation, have shorter attention spans and they're craving a connection with brands that have a similar values. Marketing leaders need to be braver and not be afraid to be polarizing, especially in today's political environment. If you're everything to everybody, then you won't connect in any meaningful way. I love brands that have a strong voice.
Related Articles:
Q&A: How Intel is Getting Inside B2B Customers' Minds
Q&A: Steve Kozek on GE Capital's Financial Marketing Challenges