Push Messages Aren't Spam—How to Get it Right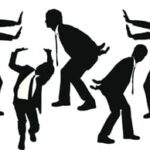 Push messages are controversial, to say the least. With so many brands vying for users' attention, these messages can be viewed as unsolicited, disruptive, irrelevant or downright spammy. But they can also spark engagement and turn users into happy customers who keep coming back to your app. The trick for marketers is how to get push messages right.
No marketer wants to spend money and creative effort acquiring a one-time-only app user; and it's far more cost effective to retain your current customer than to acquire a new one. That's why marketers must adopt a data-informed strategy, the key to creating personalized push campaigns with proven power to garner high open rates and triple the post-click conversion rates.
Our data shows that when being engaged through targeted push messaging, 62% of users will return to the app the following month, versus 32% who didn't receive push messages. This gap continues to widen over time. Four months after a user's first session, over one-third of push enabled users continue to engage with the app, compared to just 14% of people who don't have push enabled on their phones.
The key to getting the message right is testing, trial and error. Doing so effectively requires access to your customer data from both inside the app—the nitty gritty detail such as time in app—and outside the app, which includes things like a user's in-store purchases (for example). This insight helps you create the content that includes the language and calls-to-action most relevant to the user, rather than something generic and impersonal.
A successful push message will be relevant, concise and outline the call to action for the user—in other words, once you have their attention, spell out what's in it for them. Here are some of the types of push messages you can send, with examples of companies who know how to get it right:
Transactional push messages: Transactional push messages make your users' lives easier (and better) because they provide utility-based information about a singular user's specific interaction. One example of this type of message is by LevelUp, who might send a message that reads, "Here's the receipt confirming your transaction was successful." This type of message is intended to create a sense of trust and continued app use.
Profile-based push messages: Profile information is not about how a user behaves, it's actual characteristics about the user such as their interests. This allows for a deeper analysis of a user, which can lead to more targeted messaging. One example of a company that uses profile information to tailor messages is Drync, a wine discovery and delivery app. An effective push message from them can be both personalized (only seen by the user) and segmented (seen by all cabernet lovers, for example). The app can send well-timed push messages to remind users of wines they have in their cart, to let them know that they've located that hard-to-find red they took a snapshot of a few minutes ago or to alert them of new pick-up locations in their area.
Behavior-based push messages: Using your analytics foundation, you can easily create groups of users based on how they use the app or what features they interact with most (or least), and use push campaigns to encourage user behavior. Telenav, a navigation services company, discovered that the majority of purchasers made their first in-app purchase after using the app for at least one week. So, they targeted users who had used the app for a week, but hadn't yet purchased their Traffic product, with a push messaging campaign promoting it. They were able to hone in on real conversion data from in-app actions and use that to encourage users to make a purchase.
When push messages are relevant and timely, users will not write them off as spam, but instead view them as helpful helping to build affinity and loyalty for your app. After all, with 119 apps on each device, you really have to work to ensure that yours is the app of choice.
Josh Todd is CMO of Localytics.