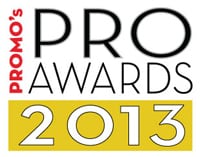 Campaign: Boardwalk Empire Integrated Campaign
Brand: HBO
Agency: BLT & Associates, Cold Open, BPG, PHD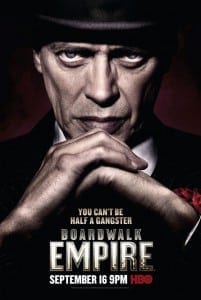 Viewing a TV show, even one as action-packed and twisty as Boardwalk Empire, is by nature a passive activity. To make the experience more active and engaging—and to generate excitement for the third-season premiere of the series in September 2012—cable network HBO worked with agency TBD to literally take viewers to the boardwalk in Atlantic City.
Boardwalk Empire takes place in Atlantic City during the 1920s, well before Caesars Hotel and Casino was a presence in the town. That didn't stop HBO and Caesars from partnering to offer Boardwalk Empire-branded hotel packages, some with a 1920s theme. Billboards, cocktail menus, and hotel keycards were among the items brandishing Boardwalk Empire branding. HBO also offered screening events for the series.
New Yorkers who didn't want to venture to New Jersey were treated to a bit of the Boardwalk Empire experience as well. For two days prior to the season premiere, HBO partnered with upscale car service Uber to offer free rides in Manhattan to Uber members who tapped a special icon on their mobile account. Members weren't picked up in any old vehicle; these were authentic 1920s cars with Boardwalk Empire branding. To ensure online coverage, HBO also gave prominent bloggers free lifts to work in the antique vehicles, for their own taste of the Nucky Thompson high life—minus the bootlegging and violence, of course.
The Uber promotion alone generated 1,935 media mentions and more than 23 million social media impressions. And in terms of ratings, 2.9 million viewers tuned in to the third-season premiere, comparable withviewing figures for the previous season's premiere. Encore showings of the episode resulted in a cumulative viewership of 4.6 million, up from 4.5 million for the second-season premiere. AndHBO didn't even have to resort to bribery or any other of Nucky's coercion tactics to achieve the increase.