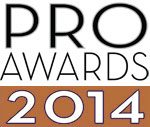 Campaign: The Rising Stars Platform
Brand: American Express OPEN
Agency: Momentum Worldwide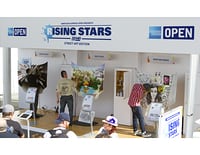 Small-business owners tend to be competitive by nature; a competitive streak is, after all, critical when striving to grow a business. American Express, with agency Momentum Worldwide, leveraged that trait in its campaign to show small-business owners how its OPEN card products can help grow their companies.
As part of its efforts to reach small-business owners, OPEN exhibits at more than 250 tradeshows a year. Last year at two shows—MAGIC, a fashion tradeshow, and SEMA, a show for the auto aftermarket industry—OPEN went beyond presenting the usual booth: It also sponsored a competition, The Rising Stars of…, at each show, showcasing three handbag designers at MAGIC and three airbrush artists at SEMA.
Each of the Rising Star contestants had a workstation within the OPEN booth. At MAGIC the designers created handbags and decorated their stations with swatches, photos and other examples of inspiration; at SEMA the artists worked on car hoods throughout the show. These demonstrations, as well as social media posts from OPEN, the tradeshow associations, and the participants, helped drive traffic to OPEN's booth. So did sweepstakes for a designer bag and a VIP trip to New York's Fashion Week (at MAGIC) and for a custom car hood by the airbrush artists (at SEMA); the information provided by entrants resulted in OPEN achieving 31% of its annual goal for leads from those two shows alone. At the end of each show, a panel of industry experts named a winning Rising Star. At the booth, visitors could interact with the Rising Stars as well as speak with OPEN reps about the benefits of opening an account.
The Rising Stars of Fashion resulted in a 14% year-over-year rise in new member applications, exceeding its goal for new members applications by 4%. Results from The Rising Stars of SEMA were even better, with a 31% jump in year-over-year new member applications, beating expectations by 18%. And for proof that OPEN helps small businesses grow, consider this: One of the MAGIC Rising Stars, Aimee Kestenberg, signed a contract with Nordstrom shortly after the competition ended.