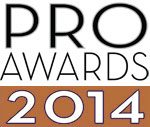 Campaign: Cotton 24-Hour Runway Show
Brand: Cotton Inc.
Agency: Jack Morton Worldwide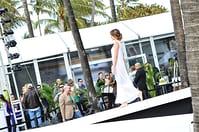 Just about everyone has donned a pair of cotton socks or sweats at one time or another. But many consumers ages 18–35 didn't consider cotton a suitable fabric for their more fashion-forward apparel. To counter that misperception, Cotton Incorporated adopted a "we'll show 'em" attitude by staging the world's first 24-hour runway fashion show, with models wearing 1,440 outfits—one ensemble a minute—made of, yes, cotton.
Leading up to the 24-hour fashion show was a four-month competition, in which consumers submitted photos of themselves wearing cotton clothing for a chance to win a trip to the Miami event. In addition, teams of photographers snapped on-the-street fashionistas. All told, some 4,000 photos were posted to an online photomap, and visitors were encouraged to vote for their favorite regional looks.
The runway show itself was broadcast online, attracting more than 600,000 viewers and generating 15,000 hashtagged tweets. After the digital broadcast, visitors to a microsite could filter and browse through all 1,440 looks—from
swimsuits to wedding gowns—and even buy them directly from the site.
During the week of the runway show, the @Cottonfashion Twitter account increased its number of followers by 12%; by the time the show had ended, the number of people following its Instagram and Pinterest accounts had grown 121% and 153% respectively. More important, after the event, 77% of people surveyed said they were more likely to consider cotton products to be high-quality, and 75% said they were more likely to consider cotton products stylish.