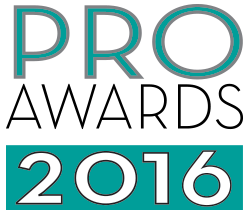 Campaign: UEFA Champions League Finals 2015
Brand: MasterCard
Agency: MasterCard Global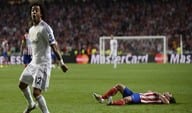 As the official financial-services sponsor of the UEFA (Union of European Football Associations) Champions League, MasterCard built its campaign on a basic insight: The outcome of any experience is about the memory you are left with after the experience is over. The company was determined to ensure that fans' experience in host city Berlin during the June 2015 finals, and of MasterCard's presence at the event, was a memorable one.
In the run-up to the finals, MasterCard teamed with athletic gear brand Adidas for a promotion that included 20% off online Adidas purchases in 10 European markets. Cardholders were directed after their purchase to MasterCard's Priceless Surprises digital platform, where they could play a football trivia game for the chance to win prizes; the grand prize for each market was tickets to the final itself.
Media promoting MasterCard's MyFinal app and the message "Scoring for Your Team: Priceless" were placed at 665 locations, from airports to metro stations to hotels to 330 branded taxis, throughout the "fan journey" in Berlin. Promotional staff distributed flyers referencing the app, and MasterCard provided dedicated WiFi for "roaming" fans. One of the myriad "priceless surprises" of the campaign was having football star Michael Ballack disguise himself as a taxi driver who proceeded to give away tickets to the final. MasterCard also gave eight winners from four countries the chance to play a match at the Olympiastadion the day after the final, complete with access to changing rooms and a number of football legends.
MasterCard maintained a branded booth at the four-day UEFA Champions League Festival held at Brandenburg Gate. More than 320,000 visitors came to the festival, and MasterCard gave away more than 3,000 "surprise" gifts; even more attendees engaged with the photo booth, where they were encouraged to share their photos via social media. The brand also hosted a hospitality suite at the stadium, where nearly 700 contest winners and other VIP guests were wined, dined, and presented with more surprises by Ballack.
All told, the Mastercard UEFA Champions League Finals 2015 campaign generated more than 32 million contacts; 76,700 people downloaded the app, and 15,300 were categorized as active users; more than 61,000 people were reached via the WiFi hot spots. In all, the campaign proved priceless for both attendees and MasterCard.
Others awards in this category:
Silver Best Sports Sponsorship or Tie-in: The Marketing Arm—AT&T College Football Everywhere
Bronze Best Sports Sponsorship or Tie-in: Scout Sports & Entertainment—Burger King, Return of the King