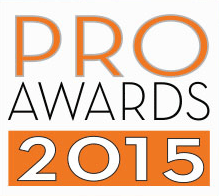 Campaign: Pringles Flavor Slam
Brand: Pringles
Agency: The Integer Group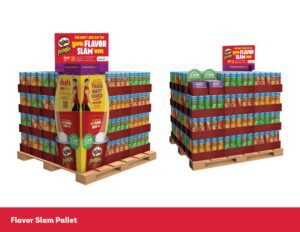 There's something about NCAA March Madness that brings out the competitive spirit in people. It also encourages even those who aren't ordinarily college-basketball fans to throw parties and get together with friends. With its Flavor Slam promotion for Walmart, potato-chip brand Pringles took advantage of those opportunities, even though it wasn't an official March Madness sponsor, by zeroing in on one of the "madder" aspects of basketball: the trick shot.
Pringles and agency The Integer Group launched the campaign on Feb. 17, 2014, with the release of a trick-shot video by Internet celebrity Dude Perfect. Instead of a basketball, Dude Perfect used a ping-pong ball, which happens to fit perfectly into a Pringles can.
Posted on a dedicated Pringles website and Dude Perfect's YouTube channel and promoted via Pringles', Dude Perfect's, and Walmart's social media, the six-minute video included a call to action driving viewers to Walmart; there, in addition to buying Pringles, consumers could pick up a free backboard for their Pringles cans to help them create their own trick-shot videos, which they were encouraged to share on social media with the hashtag #FlavorSlam.
The videos served as entries for a sweepstakes to win a pallet of Pringles. Not only were the backboards exclusive to Walmart, but two Pringles flavors—bacon and sriracha—were as well. All trick-shot videos, whether posted on Facebook, Twitter, Instagram, or YouTube, were also viewable on a mobile site.
Dude Perfect's launch video received 2 million views within its first week and 4.1 million views by the end of March Madness. All told, the campaign garnered more than 141.6 million impressions and hundreds of user-generated videos. Sales far exceeded expectations, with year-over-year sales of Pringles at Walmart for the six-week period up 22.2%, compared with the goal of 10%. The return on investment was $11.60 for every dollar spent—clearly making the campaign a slam dunk.