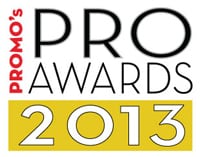 Campaign: Samsung Galaxy Studio
Brand: Samsung Mobile USA
Agency: PMK*BNC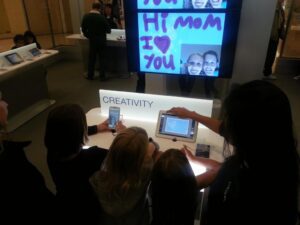 With so many smartphones and ancillary mobile products to choose from, Samsung Mobile USA wanted to make sure consumers knew the full range of its Galaxy family of products and their capabilities in the run-up to the all-important holiday shopping season. In October 2012, working with agency PMK*BNC, it set up Galaxy Studios in 14 high-traffic malls to give shoppers a chance to experience the products for themselves.
In these Galaxy Studios, visitors could download free music and share playlists; design greeting cards, complete with personal messages, to print on-site or email; and take photos and upload them to a private Instagram page with the hashtag #galaxystudiousa. Participants in the Video Detective game watched a video, using the Galaxy S Pen feature to jot down as many observations as possible; afterward they were asked a series of questions, and those who answered correctly won prizes. Another game, Find the Difference, demonstrated the Group Cast feature, which enables users to interact with the same image across multiple devices; to win prizes, visitors had to identify subtle differences among the photos using the S Pen.
Throughout December, visitors during "happy hour" could receive a gift card good for use at other mall retailers by interacting with at least four of the above stations. And on Black Friday, Samsung offered free valet parking, courtesy shuttles, free gift wrapping, and giveaways on the hour every hour.
Each Galaxy Studio also featured an informational service center. And consumers who returned their old device for an upgrade received cash back as well as a $25 Visa gift card.
By the time the three-month program ended, more than 2 million consumers, or 25%of the malls' visitors had interacted with the Galaxy Studios, exceeding the goal by 500,000 visitors. Social and mainstream media and mall traffic resulted in 56 million impressions. Staff had given nearly 955,000 Galaxy device demos, 130% above the goal, and consumers who visited the Galaxy Studio showed a 22% increase in intent to purchase within 90 days—results worth phoning home about.