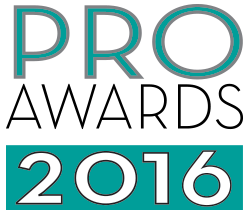 Campaign: Rugby World Cup 2015—44 Days of Crazy
Brand: MasterCard Global
Agency: MasterCard
Other Awards for
"Rugby World Cup 2015—44 Days of Crazy":
For much of the world, one topic dominated the 44 days between Sept. 18 and Oct. 31, 2015: the Rugby World Cup (RWC). As the official financial-services partner of the event, MasterCard, and agency Octagon, sought to ensure that it played a major role in the global conversation.
The company broke out its Rugby World Cup-44 Days of Crazy campaign into three stages. The first component kicked off as tickets for the games, which took place in 13 stadiums throughout England, went on sale. In a promotion on the Ticketmaster website, it offered those who paid via MasterCard the chance to win "priceless surprises." The lucky winners of the grand prize were rewarded with the opportunity to kick the ball with star player Dan Carter at London's Tower Bridge, whose end towers were which converted into goalposts for the occasion.
With phase two, dubbed Turning MasterCard's World Oval (oval being the shape of a rugby ball), the company did just that: It created oval windows at London department store Harrod's; had pro golfer Ian Poulter play with an oval golf ball and French Open champion Gustavo Kuerten serve with an oval tennis ball; transformed the entries to London Tube stations into goalposts; surprised visitors at Covent Garden with beloved New Zealand winger Jonah Lomu leading a traditional Maori haka dance in Covent Garden. All told MasterCard launched 98 promotions worldwide with key strategic merchants online and in person.
The final stage occurred during the 44-day tournament itself. MasterCard took over major transportation hubs and stations in London—including the bustling Waterloo and Twickenham stations—France, South Africa, and New Zealand. In the "fan zone" of Richmond's Old Deer Park, it opened up a MasterCard Clubhouse, where mammoth goalposts framed a giant LED screen sharing real-time content.
In all, MasterCard delivered 500 pieces of branded coverage in more than 20 countries across five continents. As well as reaching 145 million people, it engaged with 10 million and enjoyed a $45 million uplift in card usage. And you don't need to be a rugby fan to know that's a big win.
Other winners in this category:
Silver Best Multidiscipline Campaign: Catapult, KitchenAid 10,000 Cupcakes on Great Cause
Bronze Best Multidiscipline Campaign: TruTV, Impractical Jokers #LivePunishment Special
Honorable Mention Multidiscipline Campaign: LeadDog Marketing, NBC The Blacklist Season 2