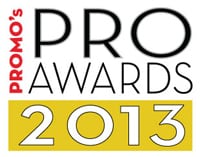 Campaign: Windows /NBC Democracy Plaza
Brand: Microsoft Windows
Agency: 206inc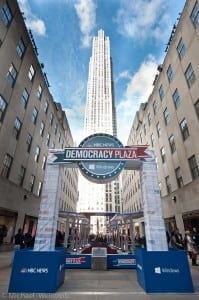 To ensure that consumers were aware of the newly developed apps and capabilities of its latest release, Windows 8, Microsoft elected to show off the new operating system in conjunction with an event that was generating plenty of awareness of its own: the 2012 presidential election.
Working with agency 206inc, Microsoft made NBC Democracy Plaza in New York's Rockefeller Center—and the crowds who converged there during broadcasts of the Today show and other NBC programming—the center of its sampling program. Microsoft "guides" walked visitors through the new technology and invited them to participate in several hands-on experiences. For instance, visitors could have their photos taken in replicas of the Oval Office or the White House pressroom via the new Microsoft Surface and then share their pictures on social media using Windows' new Share app. Or they could have themselves recorded delivering a "broadcast" from an authentic NBC News desk, then download the video from SkyDrive and share it via email. Artists were also on hand to create caricatures of visitors with their favorite political candidate using Microsoft's Fresh Paint on a touch-enabled Lenovo computer. And consumers could tool around with the NBC News app on one of the 32 available Surface devices.
Nearly 12,500 visitors to Rockefeller Center participated in the trials, but the program's reach far exceeded that number. NBC properties such as MSNBC.com and Today alone accounted for more than 28.1 million media impressions. The dissemination of the photos and videos via social media as part of the hands-on experience also contributed hugely. Twitter reach was an estimated 23.9 million impressions from 4,318 positive mentions, while on Facebook it generated an estimated 250,000 impressions.
All told, the results exceeded expectations, making the campaign an uncontested winner.