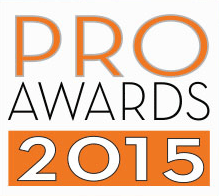 Campaign: TBS, Cougar Town, and Target's Integrated Shoppable Promotion
Brand: Target
Agency: Turner Entertainment Networks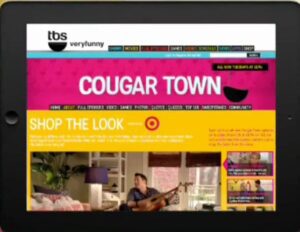 "As seen on TV" took on a new meaning when retail chain Target and cable network TBS teamed up to make an episode of Cougar Town readily shoppable in real time.
Target had previously had success with product placement in the popular Cougar Town series. It helped that the TV program and the retailer had similar target demographics, 18- to 49-year-olds. One of the show's lead characters in particular, Laurie, had much in common with the typical Target customer: She was an adventurous, style-seeking woman who appreciated a bargain.
For an episode in which Laurie redecorates her condo, Turner created a Sync/Shop app that enabled viewers to browse and shop the Target products that appeared in the show while they watched. Creating the app involved building responsive form-factor interfaces, tagging the for-sale products within the episode, creating interactive HTML5 galleries, and other labor-intensive technical tasks. Turner also built a microsite that included custom content such as behind-the-scenes interviews and shoppable photo galleries to promote and support the app; the site also hosted the episode for a month, for those who didn't download the app but still wanted to shop the show.
In the weeks leading up to the episode's debut on March 18, 2014, Turner ran five on-air spots more than 125 times and posted "Get the Look" messaging on Facebook, Pinterest, and other social media. Additional digital promotion appeared on TBS.com and other Turner websites.
The on-air promotions alone generated 53 million impressions, exceeding expectations. The 47,000 viewers who used the click-to-shop capability exceeded expectations too, as did the 260% jump in brand recall and 236% leap in brand likeability for Target.