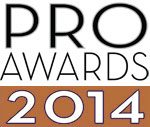 Campaign: Nike SB Skate Safari Barge
Brand: Nike
Agency: BeCore
Other Awards for
"Nike SB Skate Safari Barge":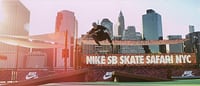 For skaters, the annual Go Skateboarding Day (GSD) is a big deal. Nike made it an even bigger deal last year, extending the celebration to four days and creating its own skate park on a 275-foot cargo barge on New York City's Hudson River.
Leading up to GSD, key Nike retail partners in New York emailed target customers—primarily avid skateboarders 13–18 years old, with skaters 19–30 a secondary audience—with the opportunity to register in store for the event. Each store had one day to offer exclusive access and specified time slots to visit the barge; skaters were registered with an iPad app created especially for the promotion.
On June 20, influencers from New York's skater community helped unveil the barge at Manhattan's Pier 88. On the floating park, inspired by legendary (and bygone) skate haunts such as Tompkins Square and South Street Park, local kids skated alongside pros and participated in contests, with the winners receiving Nike 5B shoes and gear. In addition to a live DJ and free food, there was a film crew on the ground and cameras on drones above the barge. After docking for two days at Pier 88, the barge moved to Brooklyn Bridge Park, where the party continued.
During the four-day promotion, 1,240 customers skated on the barge and more than 2,100 spectators cheered them on. In the evenings, another 800 media, retail, and skate-community VIPs attended, enabling Nike to strengthen its connections with those key groups as well as with young consumers. And once the event ended, Nike donated elements of its onboard skate park to a park in Rockaway Beach that had been destroyed by Hurricane Sandy, a show of commitment from Nike not only to its target market but also to New York City as a whole.