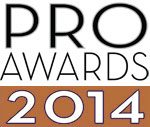 Campaign: #CIROCTheNewYear
Brand: Cîroc Ultra Premium Vodka
Agency: Blue Flame Agency
Other Awards for
"#CIROCTheNewYear":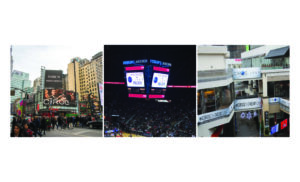 Many alcohol brands post a blurb on their advertisements reminding consumers to "drink responsibility." Cîroc Ultra Premium Vodka did much more than that, in part by helping to fund rides with car service Uber.
Throughout December 2013, Cîroc print and TV ads, digital and social media efforts, on- and off-premise sample promotions, and PR efforts urged consumers to pledge to never drink and drive and to make their commitment public by posting #CIROCTheNewYear on Facebook and Twitter. Those who uploaded a photo with their tweet had the chance to see it appear on one of Cîroc's Times Square marquee billboards. For each tweet and Facebook pledge, Uber would designate $100, up to a total of $1 million, to help those who over-imbibed get home safely by providing them with free rides.
Cîroc's Times Square billboards featured not just its live Twitter feed of pledges but also a live ticker showing how much money had been raised to date. These helped amplify the message, as did partnerships with numerous other corporations and celebrity ambassadors, led by Sean "Diddy" Combs.
By 1:30 p.m. on December 31, more than 10,000 people had made the pledge, enabling Cîroc to meet its goal; all told, nearly 16,000 pledges were received, exceeding the program's goal by more than 50%. The total number of program impressions was estimated at 2.1 billion, up from 1.7 billion for the same period of the previous year; 879 million of those impressions were tied to responsible drinking, compared with 502 million the year prior—all for a cost per impression of $0.002. Of course, the number of lives potentially saved by reminding people of the dangers of drunk driving and by providing a transportation alternative can't be quantified.