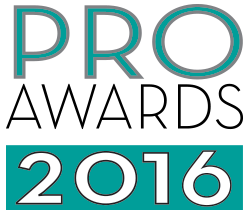 Campaign: evrgrn Launch
Brand: REI evrgrn
Agency: Edelman
Other Awards for
"evrgrn Launch":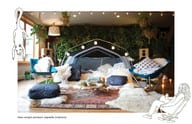 With the launch of its evrgrn line of "gear for good times," outdoor equipment and apparel brand REI was targeting not the outdoor enthusiasts who were already devoted fans. Instead it wanted to reach urbanites whose idea of outdoor activity was chilling at a concert in a park or picnicking on the rooftop. Not only would these consumers not relate to REI's typical campaigns showing adventurers scaling ice-clad mountains and paddling rapids, but they might not have even been aware of the brand's existence. So the company brought the great outdoors to the city—specifically to a loft in San Francisco.
REI and agency Edelman brought into the loft a wealth of greenery, as well as evrgrn goods such as a lightweight tent, a bamboo-top picnic table, and compact folding rockers, to create an urban campsite (complete with a crystal chandelier subbing for the moon and stars). They held an open house for more than 40 Instagram influencers popular among the target market of 25- to 34-year-old city dwellers, then over the course of five weeks it invited four top influencers to stay with friends for a few nights and to document their experiences on social media using the hashtag #betteroutthere. These influencers also took the gear with them on various excursions in the city, showing how the backpacks, flasks, and other items enhanced days at the park, on the beach, or on walking trails.
In addition, leading Pinterest influencer and lifestyle blogger Justina Blakeney created a shoppable Pinboard—REI's first—that showed the products in an aspirational setting. The REI and Justina Blakeney Pinboard ended up one of REI's most popular, with more than 52,000 followers.
All told, the campaign generated more than 10,200 social posts, 1.3 million social engagements, and more than 65.4 million social impressions—all on a budget of less than $250,000. REI was so pleased with the results, it took the program on the road to other cities, including Austin, TX, and Washington, DC.
Other winners in this category:
Silver Best Use of Influencer Marketing: Porsche for Virtually Porsche
Bronze Best Use of Influencer Marketing: C-4 Analytics JM Lexus